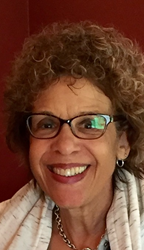 Houston, TX (PRWEB) March 31, 2016
Great Oaks Recovery Center is very excited to welcome Ms. Deborah Darnell-Drake, LCSW, LMFT, ACSW to the team at Great Oaks. Debbie is joining Great Oaks as the Director of Clinical Services for our residential treatment center focused on adult substance abuse and co-occurring disorders in Egypt, Texas.
Dustin Whitesell, RN and CEO of Great Oaks Recovery Center states, "I was afforded the opportunity to work with Debbie while she facilitated our Intensive Family Program. I was already well aware of her extensive experience and knowledge, only having the opportunity to witness her talent, compassion, and dedication to the clients and families we serve was truly remarkable. I am so excited to welcome Debbie to the team, as she fits our mission, philosophy and commitment to providing quality, client-centered care, and will only further enhance the clinical excellence delivered at Great Oaks."
Debbie Drake has been focused on behavioral health for the past 25 years as a therapist, an administrator, a supervisor, and a teacher, all the while keeping her eyes and heart on the clients and families she loves to help. Her experiences have given her the opportunity to work in private practice, acute care, and residential treatment working with individuals struggling with mental health and addiction issues. Deborah's goal is to help clients get sober and mentally healthy as well. She helps build programing for the families as well as the clients. "I have had the privilege of working as a contract clinician facilitating the Family Intensive Program at Great Oaks Recovery. It is an honor to join a dynamic team who is committed to delivering service excellence to clients and their families," stated Ms. Drake.
Great Oaks Recovery Center is a 32-bed residential treatment facility for men and women 18 and older who are struggling with addiction and co-occurring disorders. Our treatment program has a 12-step model of recovery combined with cognitive behavioral therapy, EMDR for trauma related challenges and some tenants of dialectical behavioral therapy. We focus on the whole person also incorporating fitness, spirituality, strong family programing and a positive peer environment in a relaxed setting away from the stressors of daily life.
For Information:
Brandi Ernst
469-569-3529
bernst(at)summitbhc(dot)com