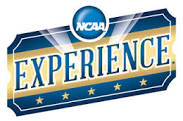 Atlanta, Ga. (PRWEB) March 30, 2016
PrimeSport, the Official Ticket and Hospitality Provider of the NCAA, announced further details surrounding the 2016 NCAA Final Four in Houston. PrimeSport will expand The NCAA Experience® hospitality offerings beyond food and beverage to include more experiential moments fans won't find anywhere else. All Final Four ticket, travel and hospitality packages are now on sale at PrimeSport.com.
Complete travel packages include hotel accommodations in downtown Houston or at the Houston Galleria, game tickets for all sessions, game day transportation, admission to the Final Four Fan Fest presented by Capital One®, a welcome reception on Friday evening and on-site PrimeSport staff to make the Final Four a trip of a lifetime.
For those fans looking for more than a ticket, PrimeSport offers individual suite tickets for all Final Four sessions. These tickets include a seat in a NRG Arena suite shared with an NCAA legend, additional meet and greets with NCAA greats throughout the game, deluxe food presentations and drink tickets.
PrimeSport is offering VIP Hospitality at The NCAA Experience Pre-Game Party at NRG Center, granting fans backstage access to the Final Four. Hosted by Bonnie Bernstein*, VIP Hospitality ticket holders will enjoy an open bar, food stations, live bands, interactive games and live interviews with former players and coaches on-stage. Special activities will be centered around a regulation basketball court where fans will be encouraged to join in the fun with on-the-court performances, drills, contests and line dancing. The VIP section has backstage access with NCAA legend meet-and-greet and photo opportunities.
Saturday's Final Four NCAA Experience features interviews with former NCAA student-athlete greats Kareem Abdul-Jabbar*, Shaquille O'Neal*, Elvin Hayes*, Otis Birdsong*, Rick Barry* and Coach Dale Brown*. Monday's NCAA Experience will feature on-stage interviews with more NCAA legends such as Bill Walton*, Ralph Sampson*, Hakeem Olajuwon*, Clyde Drexler*, Robert Horry* and Coach Nolan Richardson*.
VIP Hospitality tickets and packages can be purchased at http://www.primesport.com/vip/finalfour.
About PrimeSport:
PrimeSport is the leader in providing direct access to the biggest sporting events, offering tickets, travel, hospitality, and VIP experiences for corporations, professional sports teams and fans. PrimeSport's extensive experience in sports travel, hospitality and ticketing has allowed the company to form long-term, official partnerships with some of the largest sporting events and organizations in the country. As a result, PrimeSport can provide more exclusive access to more events than any other company in the industry. Official partnerships include select NCAA Championships®, including the NCAA® Men's Basketball Championship and Men's Final Four®, Men's College World Series®, Division I Wrestling Championships, Women's College World Series®, Women's Final Four®, Division I Women's Volleyball Championship and Men's Frozen Four®, NHL, 20 NFL teams, 2016 College Football Playoff National Championship, Rose Bowl, Sugar Bowl, Alamo Bowl, Orange Bowl, Holiday Bowl, Poinsettia Bowl, Chick-fil-A Bowl, Chick-fil-A Kickoff Game, AdvoCare Texas Kickoff, State Farm Champions Classic, Jimmy V Classic, 2K Classic, Gotham Classic, Legends Classic, Wrangler National Finals Rodeo, Feld Motor Sports, more than 40 major NCAA Division I universities, 19 NASCAR speedways and more. PrimeSport is a privately-held company, headquartered in Atlanta. For more information, visit http://www.primesport.com or call (800)591-9198.
NCAA, NCAA Championships, Final Four, Frozen Four, Men's College World Series, , The NCAA Experience, NCAA Ticket Exchange, Women's College World Series and Women's Final Four are trademarks owned or licensed by the National Collegiate Athletic Association. All other trademarks or licenses are property of their respective holders.
Media Contacts:
PrimeSport PR(at)PrimeSport(dot)com
###