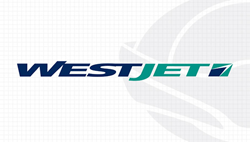 WestJet selected ATS because of their reputation and success in delivering quality aircraft on-time.
Everett, WA (PRWEB) March 30, 2016
Aviation Technical Services (ATS) announced today it has reached a multi-year agreement with WestJet. ATS was selected to support WestJet's fleet of B-737s for heavy maintenance C-Checks beginning first quarter 2016. The agreement provides ability to expand opportunities and fleet types.
"ATS is proud to put our extensive heavy maintenance and modification experience on Boeing 737s to work for WestJet," said ATS CEO Matt Yerbic. "ATS provides over 1.9 million man-hours on B737 fleet types annually and already has a comprehensive plan for start-up and execution in place. This allows us to begin work immediately and deliver quality aircraft to WestJet in a timely manner."
"WestJet selected ATS because of their reputation and success in delivering quality aircraft on-time," said John Kelly, Vice President of Technical Operations at WestJet. "Additionally, ATS' locations complement our network, providing opportunities for us to expand the agreement as WestJet grows its operation."
About Aviation Technical Services
ATS has been providing maintenance, repair and overhaul (MRO) services for commercial and military aircraft for more than 45 years. Today, ATS is home to more than 1,500 employees who work together to support a global customer base across three major business platforms: Airframe Services; Components Services; Engineering Services. ATS is headquartered in Everett, Wash., and has expanded operations to Moses Lake, Wash., and Kansas City, Mo. In December 2014, ATS acquired Texas Air Composites in Fort Worth, Texas, a Domestic 145 Repair Station specializing in composite structural fabrication, support and repair for regional, commercial and military aircraft. As one company that holds ATS FAA Class IV and EASA 145 certifications, ATS is able to work on virtually any transport aircraft in the world. For more information, visit atsmro.com.
About WestJet
We are proud to be Canada's highest-rated airline for customer service, powered by an award-winning culture of care and recognized as one of the country's top employers. We offer scheduled service to 100 destinations in North America, Central America, the Caribbean and Europe. Through our regional airline, WestJet Encore, and with partnerships with airlines representing every major region of the world, we offer our guests more than 150 destinations in more than 20 countries. Leveraging WestJet's extensive network, flight schedule and remarkable guest experience, WestJet Vacations delivers affordable, flexible travel experiences with a variety of accommodation options for every guest. Members of our WestJet Rewards program earn WestJet dollars on flights, vacation packages and more. Our members use WestJet dollars towards the purchase of WestJet flights and vacations packages on any day, at any time, to any WestJet destination with no blackout periods ̶ even on seat sales. For more information about everything WestJet, please visit westjet.com.