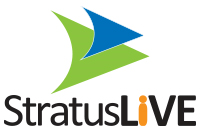 [Address verification] integration to StratusLIVE minimizes deliverability issues so nonprofits can spend more time focusing on their mission.
Virginia Beach, VA (PRWEB) March 31, 2016
StratusLIVE, LLC, a leading provider of cloud-based software for enterprise nonprofit organizations, announces enhanced address verification services directly within StratusLIVE for Fundraisers nonprofit constituent relationship management (CRM) software, built on the award-winning Microsoft Dynamics platform.
StratusLIVE uses CASS-Certified™ address verification services, the same used by dozens of major corporations spanning multiple industries such as retail, government, finance, real estate, healthcare, and more.
By converting and validating addresses to the United States Post Office (USPS) preferred formats, address verification allows StratusLIVE clients to automatically match and update donor records, saving valuable time that would otherwise be spent manually reconciling donor profiles.
"Address accuracy is critical to successful donor engagement," said Brett Meyer, Director of Product Management for StratusLIVE. "In addition to reduced manual data entry, the address verification integration to StratusLIVE minimizes deliverability issues so nonprofits can spend more time focusing on their mission."
The ability to more accurately deliver postal communications improves organizational efficiency and contributes to the overall impact of direct mail, invitations, marketing appeals, and other direct response activities such as tax receipts, acknowledgements, and pledge reminders.
Address verification services within StratusLIVE for Fundraisers are offered through two service options: either a one-time database run or an annual subscription service, both plans being contingent upon the number of records within the database being evaluated.
For clients using StratusLIVE's Analytical Marketing features, address verification prevents data duplication to help nonprofits avoid operational inefficiencies, poor customer service, and incomplete customer insights.
"Enhancing address verification services is another example of our commitment to continual improvement," said Jim Funari, co-founder and CEO of StratusLIVE. "Our clients are always looking for ways to enhance data integrity to better serve their constituents and the new address services fill this need with speed and precision."
About StratusLIVE, LLC
StratusLIVE is a leading provider of cloud-based solutions for nonprofit organizations. The StratusLIVE for Fundraisers suite features enterprise-class relationship management, online fundraising, business intelligence, and analytical marketing capabilities, natively integrated with the commercial Microsoft Dynamics CRM platform. StratusLIVE is headquartered in Virginia Beach, Virginia with offices throughout the United States. For more information, visit http://www.stratuslive.com.