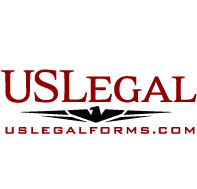 USLegal has evolved for almost 20 years providing online legal solutions for attorneys, small businesses and consumers.
Jackson, MS (PRWEB) March 31, 2016
U.S. Legal, Inc., which owns leading legal websites including USLegalForms.com, USLegal.com, and FormsPass.com, today announced that attorney Frank D. Edens has regained ownership and leadership of the company. Edens will serve as both President and CEO. The company was sold in 2012 to an investment group led by attorneys. Edens recently closed on the transaction for reacquisition.
"USLegal has evolved for almost 20 years providing online legal solutions for attorneys, small businesses and consumers. We have seen competitors come and go and have learned more during those years about what our customers' need. We have a plan going forward that is unlike any in the industry today," said Edens.
As a part of the plan and as a signal of the changing legal landscape, USLegal is gearing up to offer consumers a full range of legal services through lawyers who will market their virtual law offices and virtual legal services through USLegal's website holdings. USLegal.com has 2 million visitors a month.
"Although the company presently provides legal forms and products and services that do not depend on lawyers, the ultimate success of USLegal will be a business model of lawyers working closely with the company. We will be offering legal marketing services to attorneys who understand that the public demands a dramatic change in the legal profession such as flat fees, quality, and timely services," Edens said.
Almost two decades ago, Edens recognized that the Internet would fundamentally transform the way people get legal information and how lawyers offer their services. He founded the company's flagship website, USLegalForms.com, with the goal of providing attorneys with state-specific legal forms online. The idea caught on with small businesses and consumers as well turning the website into the largest and most acclaimed online source for downloadable legal forms. Edens sees future growth tied to expanding services and leveraging technology as the legal industry evolves.
"I expect us to lead a significant shift in the market because unlike our competitors that are offering legal products and services, we are doing something very unique in our situation because we are connecting consumers to a network of attorneys who will then provide legal services to people that cannot otherwise afford them. This is not a prepaid legal plan or like competitors which provide forms and a forum for customers post questions which get answered by lawyers. What we are doing is linking our customers to attorneys nationwide who will offer low cost legal services."
Edens says USLegal has built the technology and will soon release services to support expanded operations.
"The difference in the legal profession today and what it will be in the future is that you will always have attorneys who will charge big dollars for complex matters. However, more routine matters such as preparing a will, living will, or power of attorney can be handled through innovation in the legal industry and through the technology that we have to enable consumers to obtain these services in a very economic and efficient way rather than through a traditional lawyer," he said.
For more information please visit http://www.uslegal.com
About USLegal, Inc.
USLegal, Inc. is a multi-faceted legal publishing company which provides online legal solutions for attorneys, small businesses, and consumers. Its web properties include USLegal.com, USLegalForms.com, FormsPass.com, and more. USLegalForms.com is the largest, oldest, and most acclaimed source for downloadable legal forms on the Internet. USLegalForms.com has been recognized as the best legal forms company from 2006-2016 by Top Ten Reviews in all categories, including forms, features, customer service and ease of use. For more information, visit http://www.uslegalforms.com. USLegal has maintained an active presence on the Internet as a legal publisher since 1997. For more information, visit http://www.uslegal.com.
Media Contact:
Frank Edens
USLegal, Inc.
(601) 896-0180 x 107
frank.edens(at)uslegal(dot)com