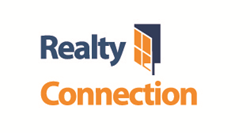 "Recruiting is the life blood of any company. We here at Realty Connection have created a complete recruiting solution, with real time leads, standalone web site, recommendations & a custom CRM to help you keep track of your agent activity." Dan Gerlock
Denver, CO (PRWEB) April 12, 2016
Real estate brokers and agents alike now have one hub for both recruiting and office-seeking. This platform now provides real estate brokers with real-time lead generation and real estate agents with side-by-side viewing of local brokerage offerings. The technology behind Realty Connection's platform turns brokerage agencies into lead-generation machines. It also provides an anonymous portal for agents to compare real estate brokerage firms. Industry specific tools, trainings, and models for both parties are also part of the value-add. As an all-in-one recruiting platform that connects agents and brokers, the company's 24/7 model is a road-map to real estate success.
Here is a quick look at Realty Connection's authority in the real estate space.

2013 Inman news innovator of the year finalist
2015 top 5 tech companies changing the industry
Strategic partnerships with Fidelity National Financial, Kaplan, RealEstateExpress, OnCourse Learning, and multiple state associations
Partnered with BrokerMetrics®
Realty Connection promotes the principle that transparency works to the benefit of both parties—agent and broker. Allowing agents to view and compare the office value proposition, culture, management team, agent recommendations, technology, and trainings enhances their decision process. Brokers in return recruit real estate agents that make an informed choice to join their office increasing new-hire retention rates. Realty Connections is built on the notion that informed decision-making betters both sides of the industry.
Recruiting is not easy and takes up time that managing brokers have trouble setting aside. 44% of Brokers say they do not have enough time to recruit and 27% of say they have trouble finding prospects that fit their culture. In short, recruiting isn't easy. The current recruiting system needs improvement.
As a solution to a flawed system, Realty Connection created an intuitive recruiting-specific CRM - OnTask Recruiter®, powered by BrokerMetrics®. Through OnTask Recruiter®, the Realty Connection magic happens. Warm leads from Realty Connection's website and the stand alone Brokerage site provided are captured in OnTask Recruiter. In addition, Brokers may upload agent prospects from other sources. All agent-broker interaction is captured with advanced analytic reporting. OnTask Recruiter also provides scheduling reminders to follow up on prospects.
"Recruiting is the life blood of any company. We here at Realty Connection have created a complete recruiting solution, with real time leads, standalone web site, recommendations and a custom CRM to help you keep track of your agent activity. Give Realty Connection a try and I'll guarantee you will grow your office!" Dan Gerlock, Owner & Co-founder of Realty Connection and former Managing Broker.
Brokerage companies set up their local 24x7 "virtual career booth" for agent-viewing. From there, Realty Connection's system provides the following to brokerage firms.
Drives prospective agents to broker booth
Enables lead follow-up through their proprietary OnTask Recruiter®
Integrates interview capabilities for prospective agents
Provides agent production data via BrokerMetrics
The bottom line, for brokers, is to hire the right agents. This drives production and increases current and new agent retention rates.
Wondering how Realty Connection drives traffic to broker-booths? Read on.
direct email to existing real estate agents
paid social media advertisements
paid search advertisements
SEO friendly pages
40+ job boards including Indeed, Glassdoor, Monster, Craigslist
state association marketing agreements
partnerships with real estate schools including Kaplan, RealEstateExpress.com, and more.
Now, when an agent views a broker profile on RealtyConnection.com, brokers receive a warm lead in real time. Likewise, when an agent calls, submits a form, or emails the managing broker, brokers get a hot lead in-hand. A hot lead that knows what that particular brokerage firm is all about and in interested in making a move to that office.
The platform instantaneously connects new and top real estate agents with brokers. There is no guess work involved. Utilizing Realty Connection diminishes the old-school method of building your real estate career by cold calling prospective agents that are not interested in making a career move or are not interested in your brand and value proposition. With Realty Connection there is no more wasted time as we provide leads that are interested in making a move to your office.
This is "the place" where the real estate brokers and real estate agents are meeting up. In joining Realty Connection, both agent and broker alike are optimizing their business opportunities.
Agent? Broker? Realty Connection recognizes that who you are in business matters. Realty Connection is the expert in getting real estate brokers and real estate agents connected. When you digitally suit-up and show-up, you set your career up for success. Realty Connection is your new, full-spectrum agent-broker partner in that process. What are you waiting for?
About Realty Connection
Realty Connection is an all-in-one recruiting platform that connects Agents and Brokerages to find the perfect fit and ensure success for both! Realty Connection was conceived as an opportunity for Real Estate Agents, Real Estate Companies, and all relevant industries to come together and share their information, expertise and knowledge. Realtors can compare the value opportunity unique to each Brokerage and contact them (anonymously if desired) to make an informed career choice.. Real Estate companies can share information about their value proposition, as well as post events and education available on their events calendar. Realty Connection provides a place to share all things related to Real Estate in a user friendly, highly functional, efficient and productive environment.