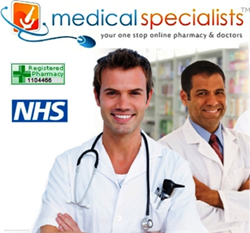 ...think again if you believe liver disease and a car crash are the only major health risks associated with drinking - researchers have previously linked alcohol consumption to more than 60 diseases.
Bury, Lancashire (PRWEB UK) 30 March 2016
Drinking alcohol may cause a temporary increase in confidence or make you feel like you're having a better time at a social event, but the benefits are short-lived. The list of negatives from the over-consumption of alcohol on a regular basis reads for an alarming wake-up call.
April just happens to be Alcohol Awareness Month, an awareness month aimed at reducing the stigma attached to alcoholism. Started in 1987 by the American National Council on Alcoholism and Drug Dependence (NCADD), it hopes to boost the public's knowledge about alcohol, alcoholism and recovery. Although many can and do recover from this disease, there are others who continue to abuse alcohol and put themselves at grave risk of developing a number of potentially deadly health problems.
Most people are probably already aware that heavy alcohol consumption on a regular, sustained basis can cause major problems such as cirrhosis of the liver and drink driving related injuries, but think again if you believe liver disease and a car crash are the only major health risks associated with drinking - researchers have previously linked alcohol consumption to more than 60 diseases.
With this in mind, Medical Specialists® Pharmacy have decided to run through 10 of the most serious life-threatening health risks from long-term alcohol abuse.
Cancer
Drinking alcohol remains the second biggest risk factor for developing cancers of the mouth and throat (unsurprisingly smoking is still the biggest), with alcohol abuse also linked to cancer of the breast, colorectal region, oesophagus and liver. Scientists believe the risk stems from the body converting alcohol into acetaldehyde, a potent carcinogen.
Dementia
Our brains shrink with age at an average rate of about 1.9% per decade, which is normal. However, heavy drinkers are at risk of an increased rate of brain shrinkage, particularly to key areas of the brain, causing memory loss and other symptoms of dementia. Alcohol abuse may also lead to subtle but possibly debilitating effects in a person's ability to plan, make judgments, solve problems and carry out other executive functions. Moreover, as well as the 'nonspecific' dementia that arises from brain atrophy, alcohol may result in nutritional deficiencies so catastrophic that they trigger other forms of dementia.
Depression
Depression and alcohol often go hand in hand, but there is debate on which comes first – the drink or the depression. One thing that is certain is that our brain works on a delicate balance of chemicals and processes, which is disrupted by alcohol. As alcohol is a known depressant, it impacts a person's actions, feelings and thoughts, and can even damage long-term mental health. This is partly due to 'neurotransmitters', chemicals that aid the transmission of nerve signals in the brain.
Diabetes
Alcohol abuse can contribute to diabetes in 3 main ways. Firstly, excessive drinking may reduce the body's sensitivity to insulin and then trigger the onset of type 2 diabetes. Secondly, chronic pancreatitis is primarily as a result of heavy drinking, which can then cause diabetes. Lastly, the huge amount of calories contained in alcohol puts drinkers at a bigger risk of becoming overweight or obese, thus increasing the risk of developing type 2 diabetes.
Heart and circulation
Alcohol is a huge factor behind high blood pressure (hypertension) in many cases, thereby increasing the risk of heart attack or stroke from blood clotting. In addition, it can weaken the muscle of the heart (cardiomyopathy), thus impacting the the lungs, liver, brain and other body systems, and also cause heart failure. If that wasn't bad enough, alcohol may also cause the heart to beat irregularly (arrhythmia) and has been attributed to cases of sudden death.
Immune system problems
Heavy drinking can weaken and suppress the immune system, meaning the body is now a much susceptible target for disease. People who abuse drink are at a higher risk of contracting diseases such as tuberculosis and pneumonia. Moreover, binge drinking on even a single occasion can reduce the body's capacity to ward off infections – even up to 24 hours after drinking.
Liver problems
Consuming too much alcohol causes fat deposits to form in the liver and sustained heavy drinking over a long period may result in the liver becoming inflamed and a risk of alcoholic hepatitis. This can lead to liver failure and death. Many heavy drinkers may develop a condition called cirrhosis, a potentially lethal condition in which the liver becomes so heavily damaged and scarred that it is unable to function. It is hard to predict who is likely to get cirrhosis, but women are generally known to be vulnerable.
Obesity
Alcohol is loaded with empty calories, which serve no nutritional value and merely add inches to the waistline. To put it into content, an average sized bottle of wine contains 600 calories, whilst 4 pints of average strength lager contains around 640. In addition, many drinkers tend to stumble into the nearest takeaway after a night on the town and gorge on fatty junk food, piling 100s of calories on top of the 100s or even 1000s already consumed during the previous few hours.
Seizures
Heavy drinking may cause epilepsy and can even trigger seizures in those who don't actually have epilepsy. In addition, alcohol can inhibit the medications used to treat convulsions.
Serious injury
How many times have you woken up after a heavy night on the town to find an unexplained cut, graze or bruise? Drinking too much alcohol dramatically increases a person's chances of being injured or even killed. Alcohol is the main factor involved in 60% of fatal burn injuries, drownings, and murders, half of severe trauma injuries and sexual assaults and 40% of fatal motor accidents, suicides and fatal falls.
Medical Specialists® Pharmacy fully support Alcohol Awareness Month and are expecting to see a huge increase in enquiries for alcohol dependency treatment Selincro during April.
Selincro is ideal for heavy drinkers that are not in need of immediate detoxification, and whom have a high level of alcohol consumption 2 weeks after the first consultation with the doctor. This is defined as more than 60g of alcohol per day for men or more than 40g of alcohol per day for women. The great news for those who are prescribed it is that there is no risk of becoming dependent on Selincro.
Selincro's active ingredient nalmefene works by latching onto certain opioid receptors in the brain that are responsible for addictive behaviour, altering their activity, thereby decreasing the urge to continue drinking.
Finally, Medical Specialists® Pharmacy don't wish to be party poopers! People can drink in moderation and don't have to never drink ever again. In fact, surprisingly, there are even believed to be some health benefits from certain drinks. This article may seem alarming, but it is worth remembering that the risks highlighted are typically linked to the long-term repeated abuse of alcohol.