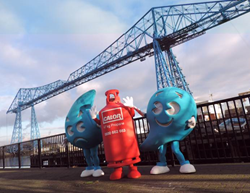 We're delighted to welcome the Calor Group to the Raveolution and are looking forward to what the future holds
Warwickshire (PRWEB UK) 31 March 2016
Calor customers will now be invited via text message to rate how satisfied they are with the service they receive and to share any other thoughts in their own words.
The initiative is part of an effort by Calor to better understand what really matters to their customers at critical points along their journey. Rant & Rave's text analysis technology will understand every comment instantly and present results back to Calor staff so they can take action.
By gathering feedback in this way, Calor will be able to identify and respond to opportunities for improvement quickly, monitor product performance and service level trends and crucially recognise those employees who are delivering extraordinary levels of customer service.
Matthew Hickin, Sales and Marketing Director, Calor said, "We've always been keen to find ways to improve the level of service we offer to our customers. The introduction of Rant & Rave means we'll not only have a better idea of what they think but we'll also be able to respond to their thoughts, good or bad, much more quickly."
Dennis Fois, CEO, Rant & Rave, said, "We're delighted to welcome the Calor Group to the Raveolution and are looking forward to what the future holds."
To find out more about Calor, visit http://www.calor.co.uk
About Rant & Rave
Rant & Rave was launched in 2000 and is a leading customer engagement specialist, counting half of the FTSE as clients. Its real-time technology lets brands proactively communicate with and listen to the voice of their customers so they can take real-time, inspired action.
To find out more about Rant & Rave, visit http://www.rantandrave.com.