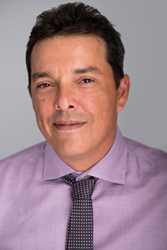 The solution requires both education, to prevent and combat opioid abuse, and expanded access to medically supervised treatment, which is vital to help those with substance abuse disorders overcome dependency.
NEW PORT RICHEY, Fla. (PRWEB) March 30, 2016
As pollsters nationwide attempt to gauge voters' priorities for the coming election season, recent surveys found that New Hampshire adults feel drug abuse has surpassed jobs and the economy as the most important problem facing their state (1). This rising concern is also reflected at the national level, with President Obama seeking more than $1 billion to fight America's growing opioid epidemic (2). Novus Medical Detox Center, a leading Florida-based drug treatment facility, asserts that these developments underscore the critical need for education and expanded access to drug treatment programs.
Last October, The WMUR Granite State Poll revealed 25% of New Hampshire adults saw drug abuse as their state's most pressing problem, marking the first time in eight years something other than jobs and the economy held the top spot. When the same question was asked in February 2016, fully 40% of respondents cited drug abuse as their state's most important problem. This latest poll found that 88% of respondents felt the state's heroin problem was "very serious," and 52% personally knew someone who had abused heroin in the past five years (1).
According to the Centers for Disease Control and Prevention (CDC), drug overdose deaths increased 137% from 2000 to 2014, including a 200% growth in opioid-related deaths (3). In 2014, 14 states—including New Hampshire—experienced statistically significant increases in drug overdose deaths; and 61% of the 47,055 overdose deaths recorded in 2014 involved prescription opioids or heroin (3). To address this opioid epidemic, the Obama administration is seeking an additional $1.1 billion in funding over the next two years, which will supplement $400 million already budgeted for this year to fight opioid abuse and overdose deaths (2).
"The CDC's alarming statistics illustrate the true extent of America's opioid crisis, while recent state polls and bipartisan Congressional support reflect a growing awareness of the problem," noted Will Wesch, Director of Admissions for Novus Medical Detox Center. "Immediate action is crucial, or the epidemic will continue to worsen. The solution requires both education, to prevent and combat opioid abuse, and expanded access to medically supervised treatment, which is vital to help those with substance abuse disorders overcome dependency."
Wesch says the New Hampshire survey results show that family, friends, colleagues and employers of opioid users—and even the users themselves—are cognizant of the risks and damage that substance abuse inflicts on a broad level. However, he asserts that the pain and discomfort of the withdrawal process, along with the continued use of methadone in some drug treatment programs, keeps many individuals trapped in a cycle of addiction and dependency. While Wesch applauds the President's efforts to increase funding for substance abuse treatment programs, he advocates for methadone-free alternatives to help those struggling with addiction overcome drug use once and for all.
Novus offers medically supervised drug detox programs that leverage natural remedies to help patients safely and comfortably manage their withdrawal symptoms. The Florida detox facility customizes its treatment plans for each individual patient, and its proven medical protocols include 24-hour access to nursing care and withdrawal specialists. Novus is one of just a few detox facilities in the U.S. with expertise in treating high-dose methadone cases, and is equally proficient in treating other high-dose opioid cases just as effectively.
For more information on Novus Medical Detox Center and its opioid treatment programs, visit http://www.novusdetox.com.
About Novus Medical Detox Center:
Novus Medical Detox Center is a Joint Commission Accredited inpatient medical detox facility. Novus offers safe, effective alcohol and drug treatment programs in a home-like residential setting. Located on 3.25 tree-lined acres in New Port Richey, Florida, Novus is licensed by the Florida Department of Children and Families and is known for minimizing the discomfort of withdrawal from prescription medication, drugs or alcohol by creating a customized detox program for each patient. By incorporating medication, natural supplements and fluid replenishment, Novus tailors the detox process for each patient, putting the dignity and humanity back into drug detoxification. Patients have 24/7 medical supervision, including round-the-clock nursing care and access to a withdrawal specialist, and enjoy comfortable private or shared rooms with a telephone, cable television and high-speed Internet access. Novus' expansion is tied to their contribution to their industry and their local community, ranking in the Tampa Bay Business Journal's 2014 Fast 50 Awards list of the fastest-growing companies in Tampa Bay, and the 2015 Inc. 500/5000 list of fastest-growing companies in America for the past three years. For more information, visit http://www.novusdetox.com.
1. WMUR. "NH Issues: Hassan Popular in Final Year as Governor, Illegal Drugs the Most Important Issue"; The WMUR Granite State Poll; March 1, 2016. cola.unh.edu/sites/cola.unh.edu/files/research_publications/gsp2016_winter_govleg030116.pdf
2. Mangan, Dan. "Obama Asks for $1.1 Billion More to Fight Opioid Epidemic"; CNBC; February 2, 2016. cnbc.com/2016/02/02/obama-asks-for-11-billion-more-to-fight-opioid-epidemic.html
3. Rudd, Rose A.; et al. "Increases in Drug and Opioid Overdose Deaths — United States, 2000–2014"; Morbidity and Mortality Weekly Report; January 1, 2016. cdc.gov/mmwr/preview/mmwrhtml/mm6450a3.htm