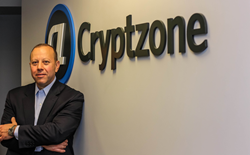 Waltham, Mass. (PRWEB) March 30, 2016
Leo Taddeo, former Special Agent in Charge of the Special Operations/Cyber Division of the FBI's New York Office and Chief Security Officer of Cryptzone, a provider of dynamic, context-aware network, application and content security solutions, will headline the inaugural International Crisis Management Conference in Boston on March 31. Taddeo will address crisis management and cyber security in an 8:45 a.m. ET keynote.
Taddeo will cover the critical elements of successful cyber incident response, including IR planning, meaningful response metrics, common pitfalls to avoid, and working with law enforcement both before and after an incident. His talk will include best practices for handling crisis-level cyber incidents, with an emphasis on internal and external communications and coordination, and draw on recent examples from the financial and retail sectors.
WHO: Leo Taddeo, Chief Security Officer for Cryptzone
WHAT: Crisis Management and Cyber Security Keynote at the International Crisis Management Conference
WHEN: March 31, 2016 – 8:45 a.m. ET (event runs 7:30 a.m. to 5:00 p.m. ET)
WHERE: Aloft Boston Seaport Hotel, 401-403 D Street, Boston, MA
At Cryptzone, Taddeo is responsible for analyzing the cybersecurity market to help shape the company's vision for security solutions. He provides deep domain insight into the techniques, tactics and procedures used by cybercriminals to help Cryptzone continue to develop disruptive solutions that enable customers to defend against advanced threats and breaches.
Prior to Cryptzone, Taddeo led more than 400 agents and professional support staff in cyber investigations, surveillance operations, information technology support and crisis management for the FBI, where oversaw high profile cases, including Silk Road, Blackshades and JP Morgan. Taddeo received his degree in applied physics from Rensselaer Polytechnic Institute and a Juris Doctor from St. John's University.
About Cryptzone
Cryptzone secures the enterprise with dynamic, context-aware security solutions that protect critical services, applications and content from internal and external threats. For over a decade, enterprises have turned to Cryptzone to galvanize their Cloud and network security with responsive protection and access intelligence. More than 450 public sector and enterprise customers, including some of the leading names in technology, manufacturing and consumer products, trust Cryptzone to keep their data and applications secure. For more information, go to http://www.cryptzone.com or follow us @Cryptzone.
Media Contacts
Jessica Ann Morris
ZAG Communications for Cryptzone
+1.781.608.0499
jessica(at)zagcommunications.com