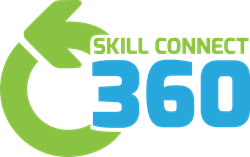 As an IT consulting business our clients ask us just to provide skilled resources without having to manage the deliverables. Skill Connect 360 is just the logical, next step to our business.
Hamilton, NJ (PRWEB) April 19, 2016
Businesses seeking qualified, reliable employees with IT knowledge and experience can have a hard time finding the right people. That task is now easier and less time consuming because of Skill Connect 360, a division of the IT consulting business Princeton IT Services based in Hamilton, New Jersey and Guwahati, India. Skill Connect 360 opened in February and is a full service, dedicated IT staffing service specializing in full time and contract staff who can work on site, off site, and off shore to meet the IT staffing needs of any size business, big or small.
The founder of Skill Connect 360, Ravi Karamsetty, has been in the Information Technology business since 1997. His firm, Princeton IT Services, establishes technology teams by hiring both contract and full-time staff for major corporations and businesses of all sizes. Over the last two decades, Karamsetty and his team have helped build development and support teams for clients such as JP Morgan Chase, Citi Bank, S&P, CNBC and others.
"As an IT consulting business our clients ask us just to provide skilled resources without having to manage the deliverables. Our clients have been very happy with the quality of the resources provided by Princeton IT Services. Skill Connect 360 is just the logical, next step to our business," Karamsetty says.
Princeton IT Services has many years of experience in locating and hiring those with the right skills for today's technology industry and it brings that experience to Skill Connect 360. "Writing the proper job descriptions and looking for the right candidates that match the job requirements is the key to hiring the right people. Those in the staffing industry lack our experience as a technology company. Judging the skills of candidates and using our own software engineers to pre-screen candidates will save our clients time, energy and resources because there will be fewer resumes to review and the time needed to hire the right talent will be reduced. Plus, if we deliver the right candidate at the right time, that will reduce the need to rehire. And that represents and enormous cost savings for our clients," Karamsetty says.
Companies lacking employees with the right IT skills and experience are at a competitive disadvantage. "In the highly competitive business world, staying abreast with technology, reinventing and redesigning current products while coming up with new ones are important to stay ahead of the competition. This can be only achieved with hiring the right people and keeping their skills up to date."
Karamsetty says those with IT skills who are in high demand include people knowledgeable in Big Data and Cloud Migrations/Administration as well as developers in Java/J2EE, .NET, C#, PHP, Python, AngularJS, jquery and Mobile – Android/iOS.
Skill Connect 360 not only helps companies seeking employees but people with the right skills looking for new challenges and new positions in the ever expanding IT field. Karamsetty says that for candidates, Skill Connect 360 also stands out from the staffing industry. "Our guidance on matching the skills with the right requirements from different clients, feedback we get on their submissions, feedback we receive on their resumes and our exposure and knowledge of the IT field and its many players makes us different from other recruitment firms."
Karamsetty has this advice for those seeking work in the IT field:

It's important to stay up to date with your current skills and be trained in the latest skills.
Preparing well for the technical interview process is key to improving your chances of success.
Demonstrate your skills by doing projects in your area of technology. Just knowing theory is not enough. Work on a project where you can show you can solve a complex problem.
Organizations that need to fill IT positions and those working in the field looking for opportunities can learn more about Skill Connect 360 at its website (http://www.skillconnect360.com) or by calling them at (609) 853-0058 ext. 305.