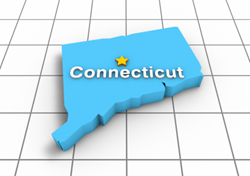 Our goal is to compete in the New England region while creating great customer relationships. By growing into Connecticut, we believe we can help more borrowers with the pursuit of home ownership
Danvers, MA (PRWEB) March 31, 2016
Danvers-based NewFED Mortgage Corp., a multi-state residential mortgage lender, is pleased to announce their approval by the Connecticut Department of Banking to lend in the state. NewFED is now able to serve all of Southern New England with a multitude of diversified mortgage lending programs.
A local family owned company based in New England, NewFED Mortgage takes pride in its commitment for truly taking the time to meet and get to know each of its clients. NewFED Mortgage President, Brian D'Amico, commented, "Our goal is to compete in the New England region while creating great customer relationships. By growing into Connecticut, we believe we can help more borrowers with the pursuit of home ownership".
NewFED Mortgage would like to establish a branch location within the state this year and is actively looking to add loan officers to its production staff. Additionally, NewFED will be looking for mortgage broker partners in Connecticut. John Wight, VP of Lending, comments "I'm thrilled now to do business in the state where I started my career in mortgage banking. I look forward to re-connecting with former colleagues in the mortgage and real estate industry along with past clients that I have helped over the years".
About NewFED Mortgage Corporation
NewFED Mortgage has specialized in residential retail mortgage lending since 2001. Licensed in six states, the company offers Conventional, Jumbo, FHA, VA, USDA and various state housing programs along with access to various portfolio products. Products range from 1st time home buyer programs with little/no money down, pick your term traditional fixed rate products, adjustment rate programs, renovation loans, and access to custom fit portfolio programs that can be tailored to meet a borrower's needs.
In an effort to empower borrowers with confidence about what they can afford, NewFED offers complimentary pre-qualifications to both first time buyers and repeat homebuyers looking to purchase again. Unlike big banks, NewFED brings the advantage of being a New England-based regional lender with a dedicated focus on mortgage lending. The company takes an all-in team approach throughout the loan process, while consistently providing personalized, open communication.
For more information, contact NewFed Mortgage Corp. at (877) 639-3331 or email to info(at)newfed(dot)com.
**********
NewFed™ Mortgage Corp. was founded in 2001 as a residential mortgage lender. NMLS#1881 MA License No. MC1881, CT License ML-1881, NH License No. 9474-MB, RI License No. 20041817LL, FL License No. MLD652, Maine Lender License#SLM8185.NewFED™ Mortgage is an Equal Housing Lender. Member of the MA Mortgage Bankers Association and Better Business Bureau of Eastern MA.