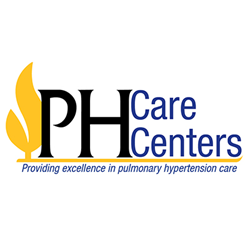 Silver Spring, Md. (PRWEB) March 30, 2016
The Pulmonary Hypertension Association (PHA) has announced two newly accredited Centers of Comprehensive Care (CCC) as part of the Pulmonary Hypertension Care Centers (PHCC) initiative. Now found in 23 states in the contiguous United States, increased numbers of CCCs provide more options for adult and pediatric patients with pulmonary hypertension (PH).
PH is increased pressure in the blood vessels of the lungs that can lead to death from right heart failure. Common symptoms of PH can include shortness of breath, fatigue and chest pain. The disease is often misdiagnosed and treated as another illness, such as asthma or COPD. Delays in diagnosis and treatment cost patients valuable time. Because patients go months, sometimes years, believing they have something other than PH, the average length of survival for the progressive disease is only 2.8 years after diagnosis. However, the good news is that with early and accurate diagnosis, PH treatments extend and improve the quality of life for many patients.
The PHCC initiative is designed to create an accreditation program to raise the level of care for patients living with PH. Criteria are based on key measures of care for PH patients, including the program's overall commitment to PH patients, scope of services provided and expertise of care team. The two newly accredited CCCs are:
1. Vanderbilt Pulmonary Vascular Center – Nashville, Tenn.
2. Pulmonary Hypertension Clinic at Aurora St. Luke's Medical Center – Milwaukee, Wis.
The PHCC program helps to advance PHA's mission of extending and improving the lives of people living with PH. Anticipated outcomes of the PHCC initiative include better informed patients and medical professionals, improved access to Centers with expertise in PH, and increased opportunities for research collaboration between Centers.
PHA's Scientific Leadership Council (SLC) and the PHCC Oversight Committee set the criteria for PHCC accreditation. The SLC is composed of global leaders in the field of pulmonary hypertension including healthcare professionals and research scientists in medical centers recognized for excellence in care for patients with PH.
Since the launch of the PHA-accredited PH Care Center (PHCC) program, a total of 34 Center of Comprehensive Care (CCC) programs have been accredited, including 30 adult centers and four pediatric centers.
As Centers are accredited, they also agree to contribute to the Pulmonary Hypertension Association Registry (PHAR). This patient registry will collect data used to evaluate outcomes for people living with PH and help researchers learn more about the rare disease, leading to the possibility for new breakthroughs in treatment and quality of care.
For more information on PHCC, go to http://www.PHCareCenters.org or email PHCC@PHAssociation.org.
About the Pulmonary Hypertension Association: Headquartered in Silver Spring, Md., with a growing list of chapters across the country, the Pulmonary Hypertension Association (PHA) is the country's leading pulmonary hypertension organization. Its mission is to extend and improve the lives of those affected by PH; its vision is a world without PH, empowered by hope. PHA achieves this by connecting and working together with the entire PH community of patients, families and medical professionals. Among its programs, PHA facilitates more than 245 support groups around the country and delivers continuing education for medical professionals through PHA Online University. Now celebrating its 25th anniversary, PHA has provided more than $17 million in PH research commitments. For more information, please go to http://www.PHAssociation.org, @PHAssociation on Twitter or http://www.facebook.com/PulmonaryHypertensionAssociation.
# # #