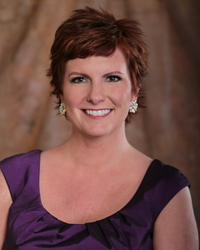 Scottsdale, AZ (PRWEB) March 31, 2016
Dr. Angela DeRosa, DO, MBA, CPE, founder of DeRosa Medical and the Southwest's leading authority on hormonal therapies and hormonal health, has teamed with Mii amo one of the world's leading destination spas, to take their guests on a Journey to optimal hormonal health. Under the backdrop of the stunning Sedona, Arizona red rocks, Dr. DeRosa will present, "Understanding Hormonal Health: The Key to a Healthy Future" from June 9 – June 12, 2016. Guests will get exclusive access to Dr. DeRosa and her team of experts during six workshops created to give them information they need to dramatically improve their hormonal health and wellbeing.
The retreat begins on Thursday, June 9th, with an evening meet-and-greet that includes Dr. DeRosa signing her best seller, "How Your Doctor is Slowly Killing You: A Women's Health Survival Guide." On Friday, June 10th at 10:00 a.m., the Journey officially begins with the workshop, "Hormones 101: Everything You Wanted to Know about Hormones but Were Afraid to Ask" followed by the 1:00 p.m. workshop, "Myths, Misconceptions and Ugly Truths You Need to Know about HRT." The Journey continues on Saturday, June 11th, at 10:00 a.m. with "Thyroid Disease: Why Your Doctor is Usually Wrong" followed by "Natural Remedies" presented by Dr. Corrie Thompson, Naturopathic MD, at 1:00 p.m. Dr. DeRosa's signature event, "Hormonal Happy Hour: Love & Libido" from 5:00 p.m. – 6:00 p.m. wraps up this informative day with wine and a welcoming atmosphere where no question is off limits nor too sexy! On Sunday, June 12th the Journey comes to an end at 9:00 a.m. with the powerful workshop, "It's Not My Hormones, So Am I Going Crazy?" presented by Cathy Bradway, NP.
"As a truly holistic and transformative spa, I felt Mii amo was the perfect destination to introduce my hormonal health workshops," said Dr. Angela DeRosa, founder of DeRosa Medical. "Their guests experience world-class Journeys to transform and improve their lives. My workshops were created to empower them to do so by giving them the correct information they deserve to improve their lives on a hormonal level. Both women and men, of any age, can benefit from these powerful workshops."
A dedicated spa coordinator creates a personal experience for each guest. The all-inclusive Journeys can be booked directly through Mii amo destination spa by visiting http://www.miiamo.com or by calling (844) 993-9518.
Dr. Angela DeRosa is a nationally recognized author, speaker and advocate for women's health issues. She is the founder of DeRosa Medical, an internal medicine practice with a specialized focus on bio-identical hormone replacement therapies for men and women; creator of MiraVita Metamorphosis medically supervised weight loss programs, and the author of "How Your Doctor is Slowly Killing You: A Woman's Health Survival Guide". DeRosa Medical has offices in Scottsdale, Chandler, Gilbert and Glendale, Arizona. For more information call 480.619.4097 or visit DeRosaMedical.com, MiraVita.com or DrAngelaDeRosa.com.
Media Contact: Teri James
602-430-0374
terijamespublicrelations(at)msn(dot)com