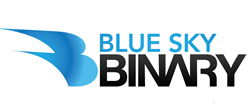 Binary Options are here to stay, but they may never be the same again. That's a good thing.
London, UK (PRWEB) March 31, 2016
In the previous fortnight, articles from official news sources such as the Times of Israel (article published on 23/3/2016) and Financemagnates (article published on 25/3/2016) have been circulating about Israel's ISA watchdog banning Binary Options. Should this happen, according to BlueSkyBinary, it may serve to reduce fraud in the sector dramatically.
This is welcome news for Binary Option trader safety and for ethical Binary Option brokerages, an opportunity to capture significant market share. The bans, should they come in force, may hit two birds with one stone.
Every industry goes trough phases of transition. The Binary Option asset class re-emerged around 2007/8 and has seen retail adoption in countries across the globe, since. Unfortunately owing to its quick, high payout structure and no physical purchase or sale of the underlying asset (currency in most cases), most brokerages that deal in Binary Options are often run by those from the gambling or affiliate marketing industries but not those with a true financial engineering background. But we do stress the word 'most', as there are diamonds in the rough; a handful of deeply technological, highly ethical players who will come to the fore in an increasingly regulated environment, according to the BlueSkyBinary official. This transition is important and shall secure the long term stability of the asset class, just like Foreign Exchange once was likened to a wild west and gradually matured to a viable investment opportunity.
A ban may force adoption of the New Model
It is more than likely that retail demand for Binary Options will only grow through time, however the mix of binary brokers that offer supply to that demand, is changing and may change for the good, should bans come into place. As a depositor, it is vital to ensure capital is parked in Binary Option brokerages that follow the new model as opposed to the old model.
The Old Model: Bleed Them Dry
The current Binary Option broker model is unsustainable should regulators crack down on fraud. Here is how it works: the binary broker pays an I.B (introducing broker or affiliate) a one-off commission of $200-400 per depositor. The product the affiliate uses to attract the depositor, is normally an auto trading robot that depletes the user's account to zero within a few days. This is often followed up by repeated phone calls by unqualified, but persistent account managers, all who work for the broker, who coax the depositor into depositing a few more hundred to a few thousand dollars. As navigating the financial markets is a complex science, understood by a few, the account manager generally fails to grow the depositor's account resulting in total account wipe out. In the odd event some clients do experience capital growth and attempt to withdraw their funds, they are locked in by "risk free bonuses" and "minimum trading volume restrictions" or are simply ignored by the broker. Therefore, the depositor is left disenfranchised, disillusioned, financially dented and tends to leave the industry with the impression that money cannot be made in Binary Options and that it is mere gambling. The long-term-value (LTV) per depositor in binary options is just $1,200 and average retention is 1-3 months. This is structurally lower than Foreign Exchange; a market which is now more regulated and backed by serious market makers like Deutsche Bank.
The New Mode: Laissez Faire
The new model, by comparison, is one where the depositor is left alone to deposit as little or much as they like without any forced intervention by the broker. They are even free to open a demo account without depositing real money. From a regulatory standpoint, following the strict letter of the law, brokers that are regulated are not allowed to solicit depositors for incremental deposits or take control of their account and manage their assets for them. This 'laissez faire' (leaving things to their own course) approach, allows the process of intellectual inquiry, research and education to begin. Binary Option brokerages that offer some education, no matter how rudimentary in form, are showing to the user that generating returns and in some instances, substantial returns on capital is indeed possible in Binary Options. The answer lies not in some robot or outsourcing trading of your funds to an unqualified account manager, but instead in you, the depositor.
The currency markets on which Binary Options are structured, are complex scientific systems that take a few months to learn and when one has invested in learning technical analysis and fundamental macroeconomic variables, one can be rewarded with a life changing personal business opportunity. Various, independent structured education groups focus on the education process which gives depositors the true skills required, to navigate Binary Options safely and profitably. Putting in a withdrawal request should be identical to withdrawing money from your bank; it should be instant or take, at maximum, 1-3 business days. In the event there is a liquidity event and the binary broker enters insolvency, the depositor's funds should be protected by an investor compensation fund or depositor guarantee that is state-backed. In this new business model, most if not all Binary Option brokerages will follow the aforementioned policies as regulations will force them to.
The good news is, one sees the new model already being applied at certain Binary Option brokerages like ETX Capital (FCA regulation), Binary.com (MFSA, EU regulation), Optiontrade (CySEC, EU regulation), Bull Binary (CySEC, EU regulation) for a few years now. The aforementioned are just some of the names abiding by the new model and by no means are exhaustive. Binary Option brokerages following the new model are likely to see a sharp rise in market share, as they offer traders a fair-game trading playground, if and when bans are implemented.
So what happens following a ban? Consolidation
A few years ago, the CFTC banned foreign brokerages that were soliciting clients in the U.S. After the ban, the one or two brokerages that were allowed to conduct business locally, became regulated by the CFTC. One is NADEX (owned by UK listed IG group) and the other is CantorExchange (owned by Cantor Fitzgerald), both which offer a limited but secure form of Binary Options trading to North Americans that wish to trade in a regulated environment. This regulation comes at a price; no auto trading, no real spicy 'stuff' that thrill seekers may wish to dabble in. After that bans came into effect, U.S clients were not spoiled for choice and so the aforementioned brokerages sapped up most of the demand. For U.S clients that did not wish to be under the protection of the CFTC and wanted a wider asset-array and exotic forms of Binary Option trading, they parked their capital at unregulated, foreign binary option brokerages. In a nutshell, between 2-5 binary option brokerages today are meeting the need for tens of thousands of North American binary option traders.
By comparison, in Europe and elsewhere, no less than 500 binary option brokerages meet the needs of over 2-300,000 binary option traders. Following bans in Israel and possibly elsewhere, this could mean a similar level of consolidation as we saw in the U.S, with just a few major, well regulated European, Australian or Asian binary option brokerages sapping up retail demand. The resulting, higher traded volumes at each of these brokerages would imply, in some way, that said brokerages would become 'the market' or pseudo market makers coming closer to being able to match buyers and sellers with greater accuracy than present, thereby reducing if not removing the inherent conflict of interest of betting directly against the broker's balance sheet.
The question remains; what does this mean for existing depositors? From the standpoint of a depositor, the priority should be to ensure that one is trading with brokerages that have or are in the process of adapting to the new model. Those using the old model are not likely to survive the long term regulatory changes, according to the BlueSkyBinary official.
Binary Options are here to stay, but they may never be the same again. That's a good thing.
Oto Suvari, Director, Research & Development
http://www.blueskybinary.com - Binary Options Education, Research and Technology
Disclosure: Blue Sky Binary works with some but not all of the above mentioned Binary Option and FX brokerages. There are no affiliate links in the above article and this is not a promotion.