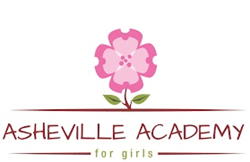 Asheville, NC (PRWEB) March 31, 2016
Asheville Academy, a therapeutic boarding school for young girls ages 10-14, is proud to announce they are now SEVIS certified which will allow them to accept international students from around the world.
SEVIS certification is done through the Department of Homeland Security and those schools that are accepted are chosen through a very careful screening process because it requires a financial commitment, significant personal commitment, and strict reporting and recordkeeping requirements.
"I am both proud and excited to be SEVIS Certified, because we can now help young girls from all around the world, and not just those who are in need domestically," says Bryan Tomes, Academic Director at Asheville Academy, "It's truly an honor and I'm looking forward to welcoming more students from the international community to our warm and inviting campus at Asheville Academy."
This adds to the already extensive list of accreditations that Asheville Academy has accrued including a CARF Certification. The curriculum at Asheville Academy is also certified through the North Carolina Department for Education and AdvancED.
____________________________________________________
Asheville Academy for Girls, based outside beautiful Asheville, NC, is a therapeutic boarding school for young girls ages 10-14. Asheville Academy for Girls understand the challenges young girls go through, and their advanced clinical approach and highly qualified staff helps young girls get back on the right track in their lives. At Asheville Academy, girls discover their inner confidence and reconnect with their families. For more information, please call 800.264.8709 or visit ashevilleacademy.com