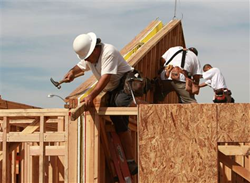 Pompano Beach, Florida (PRWEB) March 31, 2016
TopTenRealEstateDeals.com covers this month's important, interesting and unusual real estate news:
"World's Best Secret Beaches"
Some of the world's best beaches include Grand Haven, Michigan with two 19th-century red lighthouses and a Washington State beach with an oceanfront replica of George Washington's Mount Vernon.
"Millennials Love Renting"
Millennials who have preferred renting apartments in urban areas near restaurants, parks and entertainment may begin moving to the suburbs as their children reach school age.
"David Bowie's Island Home For Rent"
The Caribbean Mustique Island home where David Bowie lived in the 1980s is for rent at $60,000 per week. David sold the home in 1995.
"America's Top 10 Southern Towns"
According to a recent ranking of American cities by U.S. News & World Report, the best towns to live are in the South. Rankings were based on cost of living, jobs, quality of life, desirability and net migration.
"South Florida Home Prices Still Lag Boom Years"
Even after five years of higher Florida condo and home prices, South Florida prices are still well below the peak years of 2006/07.
"Home Builders' Dilemma – Baby Boomers or Millennials"
After years of bumps and false promises, it appears that millennials have finally entered the home-buying market representing 36 percent of U.S. home sales. However, baby boomers still account for 34 percent of U.S. sales and have more money to spend on upscale homes.
"World's Most Expensive Mansion Coming To Bel Air"
Southern California designer Paul McClean is about halfway done building a 104,000-square-foot home in Bel Air that will be twice the size of the White House and an asking price of $500 million.
"Nine Million for Rocker Frank Zappa's House"
The Hollywood Hills home where Frank Zappa lived from 1968 until his death in 1993 is for sale in a rather unusual way. The home is being sold via Kickstarter to fund a documentary on Zappa's life.
"Frank Lloyd Wright's Swan Song"
Frank Lloyd Wright designed some of America's most famous structures in over 70 years of work including the Johnson Company Headquarters in Racine, Wisconsin and New York City's Guggenheim Museum. His last design was not actually built until eight years after Wright's death. The Phoenix home is for sale priced at $3.6 million.
"America's Most Expensive Homes For Sale"
The most expensive home currently on the market is Hugh Hefner's Playboy Mansion in Los Angeles at $200 million followed by a Palace of Versailles knockoff near Fort Lauderdale, Florida at $159 million.
"Florida Flippers Forge Forward"
According to a report from Realty Trac, house flipping days are back in Florida. The top U.S. city in 2015 was Miami with 10,658 flipped homes - about 8.6 percent of total home sales.
"America's Worst Retirement States"
When a round of bowling in New York City costs three times the national average, haircuts are twice as much and apartment rentals go for as much as four times more than most of the U.S., New York is rated the worst state for retirement.
"Falling Oil Prices Might Mean Falling Condo Prices"
With economic problems spreading throughout the world, luxury condo prices in the United States glamour cities are likely to share in the pain.
"Yabba Dabba Doo Sale On Flintstone House"
A 1970's home in the San Francisco area known to locals as the Flintstone House that went on the market last summer at $4.2 million has attracted a lot of media attention but no buyer.
See it all at TopTenRealEstateDeals.com real estate news.