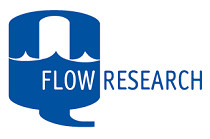 Wakefield, Massachusetts (PRWEB) March 30, 2016
A new research study from Flow Research finds substantial growth in the gas flow measurement market. According to this new study, The World Market for Gas Flow Measurement, 3rd Edition, by Flow Research (http://www.flowresearch.com), the worldwide market exceeded $1.7 billion in 2014. Traditional technology gas flowmeters revenues made up $930 million of this total. The largest region for variable area (VA) flowmeters was Europe, where meters made up over $35 million in sales in 2014.
Variable Area Flowmeters Are a Low Cost Solution
Low cost is probably the most important advantage of VA flowmeters. While VA flowmeters are limited in their functionality, they cost far less than most other types of flowmeters. When users are looking for a low-cost solution, they will continue to consider VA meters.
The cost of VA meters varies with materials of construction. Plastic meters are generally lowest in cost, followed by glass flowmeters. Metal-tube meters are typically highest in cost, and are used for high-temperature and high-pressure applications. Some metal tube meters range in price between $1,000 and $2,000, though many are available for much less.
Users who simply want to determine a flow or no-flow situation, who need to set an alarm, or who want to check the performance of another flowmeter may select a VA meter to do the job. While many are read manually, some are now available with transmitters that have a 4–20 mA output. Expect end-users to continue to buy these flowmeters when they need a simple, low-cost flow measurement.
Variable area meters are used on oil platforms to monitor the injection of fluids under high pressure. VA meters can tolerate high pressures, including pressures up to 20,000 psi. They are also used because many do not require power, and this makes them useful in remote locations. Other applications are for chemical injection and for measuring liquefied natural gas (LNG) that has been re-gasified and needs to be flared. This re-gasification can occur during the production, storage, and loading process. Just as they can handle high pressure, VA meters can also tolerate the extremely low temperatures associated with LNG.
Variable Area Flowmeters Will Continue to Be Used for Laboratory, Research, and OEM Applications
While VA flowmeters are used in the process industries, they are also widely used in research and laboratory environments. They are used in these environments to measure the flow of air and gases at low flowrates, when a visual indication is sufficient, to check on the performance of other meters, and when a low-cost measurement is desired. VA meters, including plastic meters, will also continue to be used for OEM applications.
According to Dr. Jesse Yoder, president of Flow Research:
"In some cases, end-users are not looking for a sophisticated flow solution, or for custody transfer measurement. They may only be looking for a flow/no-flow indication, or for a flow measurement where high accuracy is not a requirement. In those cases, they may choose a variable area meter. As is the case with other traditional technology meters, suppliers are making technology improvements to improve the performance of these meters. The addition of transmitters with a 4-20 mA output makes it possible to get a reading from the variable area flowmeter without reading the value manually. This can greatly enhance the appeal of variable area meters in a process environment."
This study, The World Market for Gas Flow Measurement, 3rd Edition, (http://www.gasflows.com) analyzes the world market for all types of flowmeters used for gas flow measurement. It includes a technology analysis, 2014 market size and market share data, market growth projections through 2019, and provides in-depth segmentation of the market by various product and geographic categories.
About Flow Research
Flow Research, with headquarters in Wakefield, Massachusetts, is the only independent market research company whose primary mission is to research flowmeters and other instrumentation products and markets worldwide. Flow Research has years of experience in doing both off-the-shelf studies and custom work. Published studies can be purchased by anyone interested in the topics. These studies are developed through interviews with suppliers, distributors, and end-users, and are presented in a clear and consistent manner. Topics include all of the flowmeter technologies – both new and traditional – as well as temperature sensors, temperature transmitters, level products, and pressure transmitters.
A growing area of interest – especially related to custody transfer – is flowmeter calibration. Flow Research has recently completed two studies, one on gas and one on liquid, of flow calibration facilities and markets. The studies are called Worldwide Flow Calibration Facilities and Markets (http://www.flowcalibration.org).
The company also focuses on the energy industries, especially on oil and gas production and measurement. Special topics include custody transfer, multiphase measurement, and liquefied natural gas (LNG). A series of quarterly reports called the Worldflow Monitoring Service (http://www.worldflow.com). provides regular updates on both the flowmeter markets and the energy industries.
For more information, visit [Flow Research at http://www.flowresearch.com or call +1 781-245-3200.