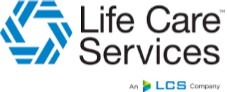 "Our featured guest speaker John Naber, a former Olympic champion and motivational speaker, is the true embodiment of our theme for the event."
(PRWEB) March 31, 2016
Hundreds of pounds of food and personal items are likely to be collected for donation to Little Brothers-Friends of Elderly (LBFE), Chicago Chapter, as approximately 450 marketing, sales and administration professionals from across the country attend the Life Care Services biennial sales conference. Attendees to the conference are bringing donations for LBFE in honor of their mutual commitment to supporting seniors. The conference will take place at the Fairmont Hotel in Chicago on April 19-21.
Life Care Services ™, an LCS® Company based in Des Moines, Iowa, is the third largest manager of senior living communities in the United States. The more than 135 senior residential communities managed by Life Care Services serve approximately 43,000 seniors.
In the spirit of the Olympics, the 2016 LCS Sales Conference theme is: United. Strong. Elite. Liz Bush, SVP, Director of Senior Living Marketing and Sales for LCS explained, "Attendees will be united with colleagues to form strong networking ties. We look forward to celebrating the most elite sales teams in our profession. "
The conference will feature three days of education, networking and recognition including keynote speakers, a resident panel and breakout sessions. Awards will be presented to individual communities and staff, recognizing sales achievement and exemplification of Life Care Services' philosophies and mission.
Bush added, "Our featured guest speaker John Naber, a former Olympic champion and motivational speaker, is the true embodiment of our theme for the event."
Little Brothers-Friends of Elderly (LBFE) is a national network of non-profit, volunteer-based organizations committed to relieving isolation and loneliness among seniors. Donations that will benefit LBFE, reflect the Life Care Services commitment to seniors. "Everyone within Life Care Services is here because of their passion for serving older adults, and doing everything within our power to improve the lives of seniors," said Bush.
Media inquiries to Wendy Foster at WFoster(at)IvyMarketing.com or 630-790-2531.
About LCS® and Life Care Services™
Based in Des Moines, Iowa, LCS is a leading provider of high-quality senior lifestyle products and services. The companies of LCS focus on development, operations management, marketing and sales management, and strategic planning for Continuing Care Retirement Communities (CCRC), and rental independent living, assisted living, and memory care communities nationwide. The company also provides in-home care, insurance, and national purchasing consulting services. Established in 1971, Life Care Services, an LCS Company is a leading manager of senior living communities nationwide. For more information, visit lcsnet.com and lifecareserviceslcs.com.