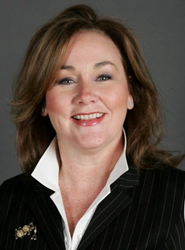 "As an accomplished student-athlete, a former coach, and an alumna of the College, Marianne Reilly has a deep understanding of what is needed to excel in this important position."
RIVERDALE, N.Y. (PRWEB) March 31, 2016
Marianne Reilly '82, who has over 30 years of experience in intercollegiate athletics, has been named as the Director of Intercollegiate Athletics at Manhattan College, it was announced today by President Brennan O'Donnell and Vice President of Student Life Richard Satterlee.
"Marianne Reilly brings to Manhattan an impressive record of accomplishment as an administrator and educator," said Manhattan College President Brennan O'Donnell. "As an accomplished student-athlete, a former coach, and an alumna of the College, she has a deep understanding of what is needed to excel in this important position."
Reilly, who is the first female Athletic Director in school history and the third in the Metro Atlantic Athletic Conference, comes to Riverdale after spending the last 30 years at nearby Fordham University. She was elevated to Associate Athletic Director in 1996 to go along with her responsibilities as the Senior Women's Administrator (SWA).
In her most recent position, Reilly served on the leadership team of Fordham's Athletics Department and oversaw NCAA compliance and eligibility while also leading the life skills program and serving as a sports administrator to a number of intercollegiate teams. She also played a critical role in the hiring of the men's basketball, women's basketball, football and softball coaches and has served as the SWA on the Atlantic 10 Conference Strategic Planning Committee.
"I am extremely excited to be able to come home to Manhattan," Reilly said. "It is a dream come true and I would like to thank Dr. O'Donnell and Dr. Satterlee for this amazing opportunity."
During her tenure at Fordham, she has overseen the development of the Women's Basketball program, which won the 2014 Atlantic 10 Championship and the Softball program, which has advanced has qualified for the NCAA Tournament in five of the last six seasons.
Additionally, all seven of the Rams' facilities for Intercollegiate Athletics have undergone extensive renovations during her time in the Bronx.
Reilly began her administrative career at Fordham as the Assistant Director of the Vincent T. Lombardi Memorial Center, which included intramural, club and lifetime sports as well as facility management.
She also had two stints as an assistant coach with the Rams' Women's Basketball team, while spending two years as the Head Coach of the Mount St. Vincent Women's Basketball team.
A 1982 graduate of Manhattan College with a degree in physical education, Reilly was the first woman inducted into the school's Athletic Hall of Fame in 1992 and the first 1,000-point scorer in school history. In 2014, she was inducted into the MAAC Hall of Fame at the Naismith Memorial Hall of Fame in Springfield, MA.
Reilly began her professional career as an elementary school teacher at PS 261 in the Bronx at Saint Catherine of Genoa in New York City. She also holds a Master's Degree in Educational Administration from Lehman College and earned a Professional Diploma from Fordham's Graduate School of Education in Administration and Supervision.
Reilly and her husband, Tom Delaney '71 reside in Tuckahoe, N.Y.