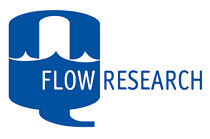 Wakefield, Massachusetts (PRWEB) March 30, 2016
A new research study from Flow Research, The World Market for Custody Transfer of Natural Gas, (http://www.gasflows.com) finds that ultrasonic flowmeters are in the lead in terms of revenues for custody transfer of natural gas. The study includes Coriolis, ultrasonic, and turbine flowmeters, along with differential pressure transmitters and primary elements. Primary elements had the second largest revenue total in 2014, with just over $76 million in revenues worldwide. Much of the new technological development in ultrasonic and Coriolis flowmeters is aimed at developing flowmeters that excel at custody transfer.
Three flowmeter types still dominate the market for custody transfer of natural gas: differential pressure (DP), turbine, and ultrasonic. This has a lot to do with history. In the flowmeter world, custody transfer occurs when fluid changes hands, and ownership of the fluid is transferred from one party to another. Custody transfer requires measurement, and it is most successful when both parties agree on the method of measurement. The AGA has studied custody transfer measurement, and has issued a series of reports specifying how this measurement is to be done with different types of flowmeters.
AGA's first report on custody transfer measurement came in 1930, when it issued a report called AGA-1 on the use of differential pressure (DP) flowmeters with orifice plates for custody transfer of natural gas. Subsequent reports on DP flow were issued in 1935 and 1955. The 1955 report was called AGA-3. This report built on the earlier reports and included the effects of installation piping. The AGA re-issued AGA-3 in 1992, addressing upstream piping requirements and the use of flow straighteners.
The use of turbine meters for custody transfer got a boost in 1981 when AGA released AGA-7 called Measurement of Fuel Gas by Turbine Meters. In 2006, AGA published a new version of AGA-7 called Measurement of Natural Gas by Turbine Meters.
The effect of these early approvals of DP and turbine meters for custody transfer purposes resulted in a large installed base of DP and turbine flowmeters used for custody transfer of natural gas. It was not until 1998 that the AGA issued AGA-9, a report on the use of ultrasonic flowmeters for custody transfer applications. Custody transfer measurement with ultrasonic flowmeters requires inline rather than clamp-on technology. And the ultrasonic flowmeters currently being used for custody transfer applications are multipath meters, meaning they have three or more paths. While there are different ways to count the number of paths, some ultrasonic flowmeters have been developed with as many as 18 paths.
Growth in the market for custody transfer of natural gas is driven by the expanding need for energy worldwide. Natural gas is widely viewed as a cleaner alternative to oil and petroleum liquids, so it is gaining ground as the requirements for a cleaner environment become more stringent. One of the primary uses for ultrasonic flowmeters is on large natural gas pipelines that transport natural gas hundreds of miles in many cases from the production fields to the point of use. Ultrasonic flowmeters are widely used because they have no moving parts and they are both highly accurate and reliable.
According to Dr. Jesse Yoder, president of Flow Research:
"The market for custody transfer of natural gas is one of the fastest growing niches within the flowmeter industry. While ultrasonic meters lead the way, turbine and DP flowmeters also play an important role in this market. Along with the increase in the use of ultrasonic and turbine meters for custody transfer measurement has come an increase in the number of facilities where they can be calibrated. NMi Euroloop, Colorado Engineering Experiment Station, Inc. (CEESI), Pigsar, and Force Technology are some of the facilities that can calibrate ultrasonic and turbine meters under high speed and high pressure. Expect continued rapid growth in the market for custody transfer of natural gas."
About Flow Research
Flow Research (http://www.flowresearch.com), with headquarters in Wakefield, Massachusetts, is the only independent market research company whose primary mission is to research flowmeters and other instrumentation products and markets worldwide. Flow Research has years of experience in doing both off-the-shelf studies and custom work. Published studies can be purchased by anyone interested in the topics. These studies are developed through interviews with suppliers, distributors, and end-users, and are presented in a clear and consistent manner. Topics include all of the flowmeter technologies – both new and traditional – as well as temperature sensors, temperature transmitters, level products, and pressure transmitters.
A growing area of interest – especially related to custody transfer – is flowmeter calibration. Flow Research has recently completed two studies, one on gas and one on liquid, of flow calibration facilities and markets. The studies are called Worldwide Flow Calibration Facilities and Markets (http://www.flowcalibration.org).
The company also focuses on the energy industries, especially on oil and gas production and measurement. Special topics include custody transfer, multiphase measurement, and liquefied natural gas (LNG). A series of quarterly reports called the Worldflow Monitoring Service (http://www.worldflow.com) provides regular updates on both the flowmeter markets and the energy industries.
For more information, visit Flow Research at http://www.flowresearch.com or call +1 781-245-3200.