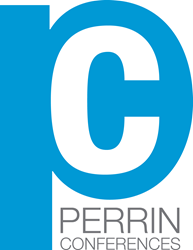 Berwyn, PA (PRWEB) March 31, 2016
This webinar on the Flint Water Crisis and Lead Poisoning will provide both defense and plaintiff perspectives from top litigators, some of whom are intricately involved in ongoing Flint, MI lawsuits, as well as environmental and water experts from leading engineering, remediation and consulting firms.
FLINT WATER CRISIS: GET IN THE KNOW ABOUT LEAD POISONING AND HOW IT'S LITIGATED
Panelists:
Paul Napoli, Esq., Napoli Shkolnik PLLC, New York, NY
Hunter Shkolnik, Esq., Napoli Shkolnik PLLC, New York, NY
Rich Humann, President and CEO, H2M architects + engineers, New York, NY
Paul J. Bottari, Esq., Wilson Elser Moskowitz Edelman & Dicker LLP, New York, NY
Lee Wasserman, President and CEO, LEW Corporation, Mountainside, NY
Gregory J. Krueger, Senior Vice President, LEW Corporation, Mountainside, NY
Topics to be discussed include:

An Update on Present Issues in Flint, MI and Nationally
A Brief History of Lead Contamination
The Effects of Lead Poisoning
Navigating the legal Challenges in Lead Contamination Cases
CLE Accreditation for this program will be provided as requested by attendees.
To register for this webinar and to view other upcoming litigation-related programs, visit http://www.PerrinConferences.com..
***
About Perrin Conferences
As the leading national provider of joint plaintiff/defendant litigation conferences, Perrin Conferences offers comprehensive and specialized continuing legal education (CE/CLE) in an atmosphere of learning, networking and sharing. The company's conferences attract influential leaders and foremost talent in the legal industry to discuss current topics in litigation through mock trials, presentations and webinars, setting the standard in professional litigation education and networking.
# # #
Contact:
Bethany Corio
Perrin Conferences
T. 610-220-1817
bcorio(at)perrinconferences.com
http://www.perrinconferences.com