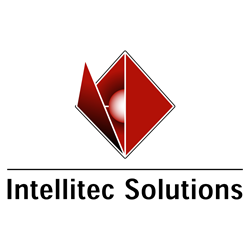 Wilmington, DE (PRWEB) March 31, 2016
Intellitec Solutions has released a new white paper, "There must be an easier way: How smart nonprofits spend less time on accounting to deliver more on the mission." Geared towards non-profit organizations that are trying to get by with an outdated accounting system, this publication helps these foundations recognize the right time to make a switch by pointing out inefficiencies their current system may be exhibiting.
The white paper explains how other nonprofits have simplified operations such as automated revenue management, simplified fund and grant tracking, and easier audits. There is a discussion on how fully integrated business management solutions for nonprofits allow for a rapid time-to-benefit and low cost-of-ownership, and helps nonprofits improve key business processes, communicate effectively with their constituents and adjust to changing regulations.
With nearly 30 years' experience in implementing ERP software for the non-profit industry, Intellitec Solutions has a deep background in identifying sources of conflict that some organizations may over look. Those interested in obtaining the white paper can visit Intellitec Solutions.
About Intellitec Solutions
Intellitec Solutions is a leading ERP and CRM provider strategically located along the influential business corridor between Washington and Philadelphia. Specializing in Dynamics GP, Dynamics SL, Microsoft CRM and Intacct, they have conducted thousands of engagements helping companies in diverse industries choose and implement software solutions to improve financial or customer relationship management. Using a proven system designed to maximize efficiency and business insight, Intellitec Solutions team of seasoned professionals provides value-added expertise to their clients. For more information or to schedule a demo of Intacct, please visit http://www.intellitecsolutions or call 866-504-4357