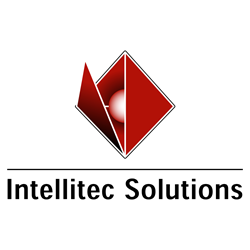 Wilmington, DE (PRWEB) March 31, 2016
Intellitec Solutions is pleased to announce they will be a contributing member to the NFP Tech Blog, a leading forum for ERP implementation partners sharing best practices and useful information on various matters related to mid-market accounting software for the Non-Profit Industry. As a collaborative effort by top experts in the ERP software field, the NFP Tech Blog will facilitate articles specific to ERP topics that charitable and other not-for-profit organizations face.
As a longtime blog contributor as well as a 30-year ERP implementation partner, Intellitec Solutions will be able to bring a breadth of experience to the NFP Tech Blog. Intellitec's focus on the blog will cover topics such as technology trends and the key commercial needs that are making cloud ERP software common, the benefits of cloud computing for accounting departments, and integrating cloud-based applications with other software systems.
Intellitec Solutions' contributions will be posted here.
About Intellitec Solutions
Intellitec Solutions is a leading ERP and CRM provider strategically located along the influential business corridor between Washington and Philadelphia. Specializing in Dynamics GP, Dynamics SL, Microsoft CRM and Intacct, they have conducted thousands of engagements helping companies in diverse industries choose and implement software solutions to improve financial or customer relationship management. Using a proven system designed to maximize efficiency and business insight, Intellitec Solutions team of seasoned professionals provides value-added expertise to their clients. For more information or to schedule a demo of Intacct, please visit http://www.intellitecsolutions.com or call 866-504-4357
# # #
All company and product names mentioned herein may be trademarks of their respective owners.