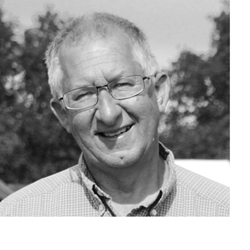 I look forward to helping our clients succeed
Toronto, Canada (PRWEB) March 31, 2016
GoTo Marketers Inc., today announced the addition of Terry Brown to its management team in the role of Vice President, Senior Partner, effective March 31, 2016. Brown brings over 20 years of product management and product marketing experience in the Telecom, Managed Service Provider, Enterprise Security, IT and Healthcare industries. Brown's extensive knowledge of product and marketing strategies will help organizations achieve their growth plans in today's digitally focused world. Prior to joining GoTo Marketers Inc., Brown was a Senior Manager of Product Management for Nuance Healthcare, a division of Nuance Communications Inc.
William Goddard, President GoTo Marketers Inc., "Terry's extensive industry experience will be invaluable to our growing list of clients in the markets we serve. He is the perfect complement to our team and our clients are extremely lucky to now have access to his industry, product marketing, and product management expertise."
Terry Brown on joining GoTo Marketers: "This is an exciting opportunity to join a rapidly growing digital marketing agency that specializes in industries that I can add value to. The GoTo Marketers business model enables clients to achieve more by leveraging the combined domain expertise and industry knowledge that the GoTo Marketers team offers. They offer a wide range of skills that complement and extend the capabilities of our clients existing marketing team."
About GoTo Marketers Inc.
Founded in 2012, GoTo Marketers is a digital marketing and business development agency with a focus on technology and software. As strong believers in sales and marketing alignment, GoTo Marketers brings all the elements and experience your company needs and ensures you get the most out of the growth investments you make.