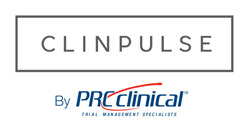 From a demographic standpoint, the millennial generation is taking on managerial responsibilities in clinical research. How is that impacting how we think, plan, and run clinical studies?
San Bruno, CA (PRWEB) March 31, 2016
PRC Clinical is organizing the third ClinPulse panel discussion and networking event on Wednesday, April 6, 2016, from 6pm to 8.30pm PST at Dominic's in South San Francisco. Clinical trial industry leaders and experts will discuss the topic: "Millennials in Research: New Ideas To Think, Plan, and Run Your Studies." Food and drinks will be served.
The panel will be comprised of clinical trial executives, industry leaders, and technology experts:

John Silowsky: Director, Clinical Operations at Nektar Therapeutics
James Denmark: CEO & Founder at myClin
Nadia Bracken: Founder at ClinOps Toolkit
Moderated by Micah Woong: Account Executive at Aerotek
This expert panel discussion will explore the impact of millennials on clinical trials, and understand how this change in the workforce is driving a change in how people run and think about clinical trials. The precise definition and delineation of millennials vary from one source to another, but most literature defines a millennial as a person reaching young adulthood between 2000 and 2010.

From a demographic standpoint, the millennial generation is taking on managerial responsibilities in clinical research. How is that impacting how we think, plan, and run clinical studies?
In their everyday life dealing with technology, millennials have become acquainted to software and apps with superior user experience, social media capabilities, and cross-platform integrated and mobile solutions. How are millennials' expectations toward technology pushing for a transformation of clinical research tools?
Millennials have a different work style, team spirit, and communication practices than their elderly. What can we learn from new practices and expectations and to how to better work together to advance clinical research?
The influence of social media networks, smartphone apps and the "ultra-mobility" factor is a strong influencer amongst millennials, favoring "instant" solutions, modes of exchange and communication. The "free" economy or the "sharing" economy also plays a role in influencing a younger workforce and driving decisions that are reshaping clinical research practices.

New work practices are on the rise. How does the millennials generation favor less emails, less hierarchy, more flexibility, more freelancing, but also more mobility between companies?
How does it ultimately impact clinical trials? Flexible start-up, adaptive studies, multivariate and adaptive approach, less down-time, real-time access to data, enhanced user experience.
This networking and panel discussion event is organized by PRC Clinical in partnership with the ClinOps Toolkit, an online platform gathering, resources, information, and advice for clinical trial professionals. This event is the third session of the ClinPulse Expert Event Series sponsored by PRC Clinical. ClinPulse is an expert networking and panel discussion event for pharmaceutical, biotech, and medical device professionals in the San Francisco Bay Area. The ClinPulse Expert Event Series gathers experts and leaders from the healthcare industry and beyond to discuss the future of clinical trials. Read about and register for our upcoming event at prcclinical.com/clinpulse.
About PRC Clinical
PRC Clinical is the CRO of choice for many pharmaceutical, biotech and regenerative medicine developers worldwide, offering a next-level clinical trial management experience. PRC Clinical offers an innovative approach to executing studies merges high-touch human element with high-tech tools, extensive experience and deep knowledge – far exceeding the level of service offered by large CROs. PRC Clinical offers full Clinical Trial Management services including Clinical Project Management, Site Monitoring, Quality Assurance, Drug Safety, Payment Services, Biostatistics, Data Management, Regulatory Strategies, and Site Selection and Enrollment. PRC clinical has significant CRO experience in a wide range of therapeutic areas: Regenerative Medicine, CNS, Neurology, ALS, Parkinson's, Pain, GI, Device, Anti-infective, Cardiovascular, Pulmonary, Oncology, and Stem cells. Visit http://www.prcclinical.com, call 1-877-519-6001, or email info(at)prcclinical.com.