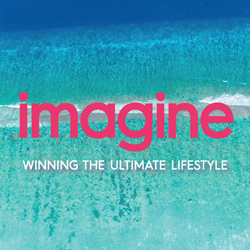 Kosrae, Microneisa (PRWEB) May 03, 2016
In the most exciting raffle ever held, the ultimate island lifestyle is up for grabs. The island of Kosrae in Micronesia is home to a magnificent waterfront hotel/resort and scuba diving centre, which, as first prize in this world-first raffle, could be yours to escape to forever. Starting this month, someone could Win The Islands Estates.
See what The Huffington Post had to say.
Kosrae is a remote volcanic island in an untouched corner of the Western Pacific Ocean, 400 miles north of the equator. This idyllic tropical island is home to the three-acre waterfront Kosrae Nautilus Resort. As the island's longest-running resort and dive operation, Nautilus Resort is one of the best-maintained and most professionally managed hotels in Micronesia.
In high demand with scuba divers and those seeking an untouched paradise, the resort has received exceptional reviews since its establishment 22 years ago. Now, in a once-in-a-lifetime opportunity, it could be yours forever.
Innovative idea gives anyone the chance to own their own island resort!
In a ground-breaking move, the current owners of the resort have chosen to offer full transfer of title via an authorised raffle (similar to the popular prize-home draws), giving anyone the chance to win the ultimate slice of paradise.
"Rather than sell this precious oasis to the highest bidder, we thought it would be amazing for our resort to be placed in the hands of someone who truly fell in love with it – to make someone's dream come true," says owner and manager Doug. "We've felt so privileged to act as stewards of this tropical paradise for 15 years, and since we like to do things differently – we once raised over $45,000 through crowdfunding to have solar panels installed in the resort - we realised a raffle would be an exciting and world-first way to pass on the resort's ownership." View the family story
Never work again! Profitable scuba business provides ongoing income. What makes this prize-home draw so special is that not only will the winner own their own island resort – typically the exclusive view of celebrities and multi-millionaires – but they will also receive a debt-free and profitable business, staffed by 16 long-term employees. So while the winner reclines and lives the island life, a manager can run the business, earning the winner an ongoing income.
Popular with a range of tourists year-round.
Just a short 17-minute drive from Kosrae International Airport, the Kosrae Nautilus Resort is a favourite haunt of scuba enthusiasts, with crystal clear water boasting visibility up to 60m, vibrant reefs teeming with wildlife, and a natural "Blue Hole" in the reef flat that is ideal for snorkelling. In addition, the island has a business centre, good Internet access, and famous 14th century ruins.
The island is renowned as an 'untouched jewel' for surfers, snorkelers, stand up paddle boarders, and divers in particular, who visit the island year-round. There are many other underwater assets to explore, including sunken ships and planes from WWII.
Win win for everyone.
Even those who don't win the grand prize will still take away a little piece of this island paradise. With each pack of tickets purchased, you will receive one or more stunning ocean-themed images by award-winning artist Matt Shepherd, whose work typically sells for $300-$400 a piece.
Win your own island resort from just $49.
Tickets start at USD$49, inclusive of your Matt Shepherd downloadable image that can be printed on canvas or paper and framed. Pack of 10 tickets (inclusive of 10 unique Matt Shepherd images) are selling for AUD$349.
With odds of winning substantially higher than any standard Lotto game, the Win The Islands Estates draw will take place in July 26th 2016.
For more information on prize inclusions or to purchase tickets, visit: wintheislandestates.com
For high-res imagery http://bit.ly/1SOLia1
For HD Video http://bit.ly/1NFmBOb