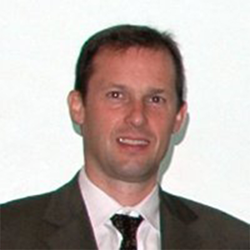 Yorba Linda, CA (PRWEB) March 31, 2016
SCIEX has amassed more than 10 years' experience on a broad range of capillary electrophoresis (CE) applications, and continues to build on its prolific history of CE-assay support that began with Beckman Coulter. The company's PA 800 Plus Pharmaceutical Analysis System offers a comprehensive, automated, and quantitative platform for the characterization and analysis of proteins. The system features pioneering design, best-in-class chemistries, and trusted application support, providing dependable operation and reliable results for researchers.
The system offers the most comprehensive menu of applications, and meets industry standards for assay portability and quantitation. Its automated and quantitative applications include CE-SDS molecular weight determination, immunoglobulin G (IgG) purity and heterogeneity analysis, capillary isoelectric focusing (cIEF) for charge heterogeneity, and carbohydrate profiling and glycoprotein microheterogeneity. Switching between applications is quick and easy, as modular ultraviolet (UV), photodiode array (PDA), and laser-induced fluorescence (LIF) detectors can be easily interchanged. Pre-built, liquid-cooled capillary cartridges streamline instrument use and provide excellent reproducibility while still allowing for simple method development. The liquid thermostatting ensures tighter temperature control, prompting better injection, migration time, and peak area reproducibility.
SCIEX is sponsoring a new, free educational webinar, "Automated and Quantitative Analysis of Biologics Using the PA 800 Plus Pharmaceutical Analysis System," which will discuss the advantages of using this analytical platform. The speaker is Mark Lies, PhD, global business manager for the PA 800 Plus at SCIEX Separations, Brea, Calif.
Dr. Lies concentrates on driving the adoption of CE-based assays as a valuable asset, and orthogonal dataset to traditional LC methods, in the biopharma industry and academic research sites worldwide. Previously, he worked as a global marketing manager at Beckman Coulter (before the CE products were moved to SCIEX), promoting advancements in CE technology over the years. Dr. Lies received a PhD in molecular genetics from the University of Kentucky. His complete bio is found on the LabRoots website.
The complementary webinar, hosted by LabRoots, will be presented on April 12, 2016, at 8 am Pacific Time/11 am Eastern Time.
For full details about the event and free registration, click here.
About SCIEX:
SCIEX, a Danaher company, helps to improve the world by enabling scientists and laboratory analysts to find answers to complex analytical challenges. The company's global leadership and world-class service and support in the capillary electrophoresis and liquid chromatography-mass spectrometry industry have made it a trusted partner to thousands of scientists and lab analysts worldwide who are focused on basic research, drug discovery and development, food and environmental testing, forensics, and clinical research.
About LabRoots:
LabRoots is the leading scientific social networking website and producer of educational virtual events and webinars. Contributing to the advancement of science through content sharing capabilities, LabRoots is a powerful advocate in amplifying global networks and communities. Founded in 2008, LabRoots emphasizes digital innovation in scientific collaboration and learning, and is a primary source for current scientific news, webinars, virtual conferences, and more. LabRoots has grown into the world's largest series of virtual events within the Life Sciences and Clinical Diagnostics community.