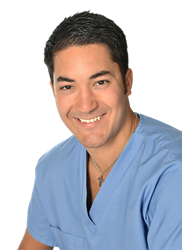 McKinney, TX (PRWEB) March 31, 2016
Third-grade students at Isabelle Elementary School will learn essential information about preventative dentistry and oral health from Dr. Bryce Gates on April 1, 2016. As a compassionate and experienced dentist in McKinney, TX, Dr. Gates looks forward to utilizing games and other fun methods to teach students how to floss, brush and take care of their teeth. Dr. Gates will be accompanied by two team members dressed as the Tooth Fairy and Mr. Ben Floss'in to help educate the kids in an entertaining way.
As a trusted dentist in McKinney, TX, Dr. Gates understands how important it is for kids to develop preventative dentistry habits while they are young if they want to have healthy teeth as adults. Many kids do not brush or floss on a daily basis, or they may do so improperly. On April 1, 2016, Dr. McKinney will show the third-grade students at Isabelle Elementary School how to brush properly for maximum efficiency and minimal damage to gum tissue. Students will learn the ideal angle at which they should hold their toothbrush, as well as the direction they should move their toothbrush while brushing. They will also learn the most effective flossing techniques and why it is just as important to floss every day as it is to brush.
In order to help make the learning process more exciting, Dr. Gates will bring two special guests with him to help teach oral health in a fun and interactive way. The goal is to help children understand the importance of proper oral hygiene so that they are less likely to develop cavities and other common dental problems.
In addition to teaching elementary school children how to maintain their oral health, Dr. Gates is also a dentist in McKinney, TX who offers gentle family and pediatric dental services. Parents are welcome to schedule preventative dentistry check-ups and dental treatments for themselves and their children by calling Dr. Gates' practice at (469) 452-2033.
About the Doctor
Dr. Bryce Gates is a general dentist offering personalized dental care to patients in McKinney, TX. Dr. Gates believes that a patient's treatment begins with actively listening to each patient and completing a thorough examination. Dr. Gates and his entire team take pride in offering the latest advancements in dentistry and dental technology to ensure they provide the highest level of care to each patient. Dr. Gates is experienced in a variety of areas in dentistry including cosmetic dentistry, implant dentistry, restorative dentistry as well as surgical treatments and conscious sedation. To learn more about Dr. Gates or the services he offers, please visit his website at http://www.thedentistofmckinney.com or call his office at (469) 452-2033 to schedule an appointment.