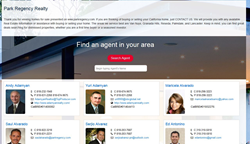 The New Automated Agent Gallery is Awesome!
Thousand Oaks, CA (PRWEB) March 31, 2016
RealtyTech Inc., a Thousand Oaks, CA Corporation, launches IDX123™ 4.0, an IDX solution for Agents and Offices.
IDX123 4.0 is a highly sophisticated turnkey home search system for Real Estate Agent Websites and Broker Office Websites designed from the ground up to be easy to install and to generate website leads.
"We believe this is the most advanced and feature rich IDX system currently available on the market," said Richard Uzelac, CEO of RealtyTech. "Our Agent IDX123 4.0 will increase user engagement and time on real estate websites by providing a beautiful new detailed listing page with additional information to satisfy all online home buying prospects," Uzelac added. "A new Gold Membership lead capture system will generate more leads for our Agent clients as well."
The RealtyTech BrokerIDX123 4.0 is a full-featured turnkey solution for Real Estate Companies and Brokers that will work on all websites. An automate Agent Gallery and All new detailed listing page highlight the changes to BrokerIDX123 4.0.
"The new Automated Agent Gallery on BrokerIDX123 is awesome! I automatically populate all a broker's agent's info that is provided in the IDX data feed", said Lance Grove, Lead Product Designer. "All the Agent's Listings and Sales are also populated right on their own page with their photo, contact info, social links and Bio, It's a big time saver for both the Broker and their agents, " added Grove.
About RealtyTech Inc.
RealtyTech Inc. is a Thousand Oaks, CA-based Company that gives real estate professionals the tools necessary to stand out and succeed in today's online marketplace combined with solution minded, live California-based customer service. We have over 20 years of online real estate marketing expertise and have spent over 14 years of that experience offering Agent and Office websites, IDX Home Searches and Internet Marketing.
For more information, please call (877) 832-4428 or visit http://www.RealtyTech.com