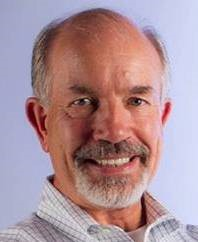 Annapolis, MD (PRWEB) April 05, 2016
The BOMI International Board of Trustees announced the election of George Denise, Sr., CFM, CPM, FMA®, RPA®, LEED-AP as Trustee. Mr. Denise is Director of Operations for Oracle's headquarters buildings, a 3.5 million square foot campus in Redwood City, California and he is Director of Sustainability for Oracle's HQ Region.
Mr. Denise was a member of the LEED-EB Core Committee that developed LEED-EB v.2, he is past-President of the Building Owners and Managers Association (BOMA) of Silicon Valley, he is a member of the task force that developed the BOMA Energy Efficiency Program ("BEEP"), as well as an instructor for the BEEP program, and he was a member of the task force that developed the BOMA Green Lease Guide.
Mr. Denise is currently chairman of the BOMA 360 Certification in Building Excellence program, a member of the CoreNet Global Sustainability Committee, and an instructor for CoreNet Global's MCR (Masters of Corporate Real Estate) course, Sustainable Strategies in Corporate Real Estate.
BOMI International President and CEO, Jeffrey A. Horn remarked, "As a long-time holder of our top designations, George is a great addition to our Board. His wide-ranging experience is without compare, and his bona fides and current role at one of the world's top companies align excellently with our 46-year focus on sustainability in facilities management."
Before joining Oracle, Mr. Denise was Managing Director and Global Account Manager for Cushman & Wakefield, overseeing the Adobe Systems account as third-party manager, providing facilities management services for a 2.5 million square foot global portfolio. In that capacity, he was instrumental in the achievement of 25 LEED certifications for buildings under his management, 17 at the platinum level, including the first building certified platinum under the LEED for Existing Buildings program. He and/or the buildings under his management have been the recipients of numerous awards at the national and international level, including the Association of Energy Engineer's Environmental Project of the Year, BOMA's International Earth Award, CoreNet Global's Sustainable Leadership Award, IFMA's Sheila Sheridan Award for Sustainable Design and Energy Efficient Projects, the Governor's Energy and Economic Leadership Award (GEELA), and the State of California's Flex Your Power award for Best Overall for Comprehensive Energy Management Practices in Office Buildings in California. He was also recognized as the Service Provider of the Year for CoreNet Global's Northern California Chapter in 2013. Mr. Denise is based in Saratoga, California.
About BOMI International
BOMI International, a nonprofit educational organization founded in 1970, provides critical education and expertise to industry personnel with property, facility, and building systems management responsibilities. As the Independent Institute for Property and Facility Management Education, BOMI International delivers courses, certificate programs, and industry-standard designations—Real Property Administrator (RPA®), Facilities Management Administrator (FMA®), Systems Maintenance Administrator (SMA®), and Systems Maintenance Technician (SMT®)—with a proven record of increasing job performance and company efficiency. More than 27,000 industry professionals hold one or more BOMI International designations, and over 90,000 property and facility management professionals have turned to BOMI International for their continuing education, professional development, and staff training needs. To learn more, please visit http://www.bomi.org, call 1.800.235.BOMI (2664), or e-mail service(at)bomi.org.
###