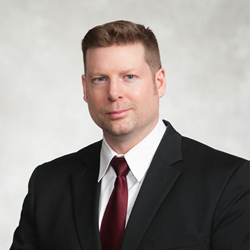 I commend the University of Idaho's College of Business and Economics; Due to the exceptional educational opportunities at the University of Idaho, their graduates truly make a positive global impact
Spokane, Washington (PRWEB) March 31, 2016
Imprezzio, Inc.'s Chief Executive Officer Russell Page, MBA returned to his alma mater Monday to speak to students at the University of Idaho's College of Business and Economics.
Imprezzio designs and implements industry-specific software solutions that provide sales and performance management, marketing automation and distribution optimization.
Founded in Spokane in 2004, Imprezzio, Inc. now has more than 200 employees in three countries.
As a speaker in the college's Jack Morris Executive Speaker program, Page spent the day with students, faculty and staff.
"I commend the University of Idaho's College of Business and Economics; Due to the exceptional educational opportunities at the University of Idaho, their graduates truly make a positive global impact," said Page.
Imprezzio, Inc. has developed a business productivity platform that automates sales and marketing activities, increases efficiencies and improves ROI. Imprezzio, Inc.'s client base includes companies of all sizes – from small businesses to Fortune 50 enterprises.
Imprezzio, Inc.'s flagship software has over 200,000 users and manages over a billion dollars in marketing automation spend for clients annually.
"I'm honored to have been invited as a presenter for the 2016 edition of the Jack Morris Executive Speaker Series. The opportunity to give back to the U of I and share some of my experiences with their students means a great deal to me."
Imprezzio, Inc. takes pride in helping clients achieve maximum ROI on sales and marketing investments. From our North American and European offices, we serve customers across the US, Canada and the EU.
Learn more at http://www.Imprezzio.com