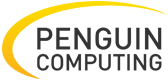 FREMONT, CA (PRWEB) March 31, 2016
Penguin Computing, a provider of high-performance computing, enterprise data center and cloud solutions, received Intel's Partner of the Year - HPC Technical Computing Award at the 2016 Intel Solutions Summit (ISS).
"We greatly appreciate this award from Intel, our key partner in our growing HPC business," said Tom Coull, President and CEO, Penguin Computing. "Penguin has had several key competitive wins in the past six months, made possible through a close collaboration with Intel. We continue to work together during the manufacturing and delivery of these class leading systems as we bring Intel's newest technologies to market."
Increasing democratization of HPC has broadened market opportunities for affordable, scalable systems to a much more diverse set of customers. Combining the principles and benefits of Open Computing with leading HPC technologies, Penguin Computing's Tundra™ platform is enabling this growing adoption and providing a broader range of customers with the critical capabilities they need to address complex business, engineering and scientific challenges.
In late 2015, Penguin Computing secured a notable Federal government customer win to provide Open Compute Project-based supercomputing clusters for the National Nuclear Security Administration (NNSA). The design is based on Penguin Computing's Tundra™ Extreme Scale (ES) series and implements Intel® Xeon® E5-2695 v4 processors and Intel motherboards for cost-effective and reliable system performance. These clusters, among the world's largest OCP-based installations, are being procured under NNSA's tri-laboratory Commodity Technology Systems program, or CTS-1, to bolster computing for national security at Los Alamos, Sandia and Lawrence Livermore national laboratories. The three-year contract provides NNSA's Advanced Simulation and Computing (ASC) program with high-performance computing clusters for its mission to ensure the safety, security and reliability of the nation's nuclear deterrent without underground testing – a program called stockpile stewardship. When complete, the Tundra Extreme Scale installations will realize a peak performance range of 7-9 petaflops.
The award was presented to Penguin Computing at the 2016 Intel Solutions Summit (ISS), the largest channel event where Intel's Platinum Partners learn the latest industry and Intel news, attend courses on new technologies and Intel products, and network with other Intel channel partners.
About Penguin Computing
Penguin Computing is one of the largest private suppliers of enterprise and high performance computing solutions in North America and has built and operates the leading specialized public HPC cloud service Penguin Computing on Demand (POD). Penguin Computing pioneers the design, engineering, integration and delivering of solutions that are based on open architectures and comprise non-proprietary components from a variety of vendors. Penguin Computing is also one of a limited number of authorized Open Compute Project (OCP) solution providers leveraging this Facebook-led initiative to bring the most efficient open data center solutions to a broader market, and has announced the Tundra product line which applies the benefits of OCP to high performance computing. Penguin Computing has systems installed with more than 2,500 customers in 40 countries across eight major vertical markets. Visit http://www.penguincomputing.com to learn more about the company, and follow @PenguinHPC on Twitter.
Penguin Computing, Scyld ClusterWare, Scyld Cloud Manager, Scyld Cloud Workstation, Relion, Altus, Penguin Computing on Demand, POD, Tundra and Arctica are trademarks or registered trademarks of Penguin Computing, Inc.
Media Contact:
Phillip Bergman
Viewstream
Email: pbergman(at)viewstream(dot)com
Cell: 845-728-3984