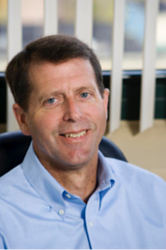 The holistic way in which John approaches challenges makes him a smart fit for the easyBackgrounds team.
Newfields, New Hampshire (PRWEB) April 19, 2016
easyBackgrounds, Inc., one of the foremost providers of background screening services nationwide, is pleased to announce the addition of one of their newest team members, John Gilbert. John has over 15 years of senior level business management and leadership experience as the founder and CEO of a multi-million dollar environmental engineering and consulting firm. His extensive background running company-wide operations will translate into success in his role as Chief Operating Officer.
John earned a B.A. with honors and an M.S. degree in Civil Engineering. He has lectured at prestigious colleges and universities on environmental and business management topics. While providing professional consulting services, John has worked with leaders in for-profit and non-profit businesses to define and sharpen their strategic visions into actionable and effective plans.
Serving as the COO for easyBackgrounds, John is responsible for all aspects of the company's operations that facilitate the performance of background screening and drug testing for clients. In this role, he oversees the activities of the research, client support, compliance, and business development teams.
"The customer-focused culture that easyBackgrounds maintains in this very dynamic and technically challenging business convinced me to go from a consultant to a permanent member of the team," said John. "I intend to emphasize and build upon the customer-driven focus of the business, bringing to bear my long experience in professional services."
"The holistic way in which John approaches challenges makes him a smart fit for the easyBackgrounds team," said Brian McElwee, President of easyBackgrounds. "His experience as a business leader will ensure that all of our strategic operations are expertly aligned and that they continue to scale with our rapid growth."
To learn more about the people and core values that set the easyBackgrounds team apart, visit https://easybackgrounds.com. Further questions can be sent to info(at)easybackgrounds(dot)com or directed to (800) 538-6525.
About easyBackgrounds
easyBackgrounds, Inc., one of the nation's foremost providers of background screen services, was founded in 2002 by Brian and Quinn McElwee in Newfields, NH. In addition to its commitment of providing an unparalleled level of service to its clients, easyBackgrounds is committed to supporting and participating in charitable events for local and national organizations that benefit from corporate donations.