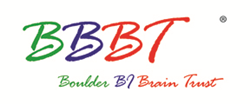 New companies like Diyotta are giving enterprises sustainable support for mitigating, and often eliminating, many data integration hurdles. – Claudia Imhoff, Founder, BBBT
Boulder, Colorado (PRWEB) March 31, 2016
On Friday, April 1, 2016, BBBT members will be briefed by Diyotta's co-founders Sanjay Vyas and Ravindra Punuru, who will provide an update on the latest features of its Data Integration Suite.
There is a major paradigm shift taking place in the data industry. Every day we see massive amounts of new data being created. Unlike ever before, this data is moving fluidly in many directions; from on-premises to the cloud, cloud to on-premises, and people are accessing data from all over the place.
The old paradigms of data integration have become unsuitable in this new data landscape. Modern data is more complex and more distributed than anything encountered in the past, and to take advantage of it, then organizations must connect emerging data with modern data integration. It's time for a shift in paradigm, enabling more insights from data, rather than fumbling around with it. Diyotta provides a simplified and purpose-built modern data integration solution, which is design and architected for current and future data integration needs.
"Data integration has become much more complicated due to multiple deployment options, unusual and unexpected new sources of data, and rapidly changing analytical target databases. What's more, data integration tools must adapt to the rapidly changing technological landscape," said BBBT Founder Claudia Imhoff. "New companies like Diyotta are giving enterprises sustainable support for mitigating, and often eliminating, many data integration hurdles."
"BBBT offers an excellent venue for us to articulate our product vision, and receive unbiased feedback from highly recognized industry analysts and experts," said Sanjay Vyas, co-founder of Diyotta. "What excites us about BBBT is the positive energy and the concentrated IQ of the group."
A podcast summarizing the presentation will be available at the BBBT podcasts page, and a video and trailer of the presentation will be available at the BBBT videos page.
About BBBT
The Boulder Business Intelligence Brain Trust has served the BI industry since 2006. It is a consortium of over 190 industry analysts, experts, and practitioners from around the world. BBBT hosts BI industry vendors who provide extended, interactive briefings, streamed live as webinars exclusively to BBBT members. It's a reciprocal arrangement, the members receive the latest information on current and planned BI tools and technologies, and the vendors get valuable feedback on their offerings, marketing, and messaging.
About Diyotta
Diyotta is leading the move to modern data integration and helping companies turn Hadoop into a powerful information hub. We accelerate time to value for new investments in big data platforms and for ongoing modernization of data warehouses. With Diyotta, companies fully leverage their existing platform investment, make the move to modern data platforms with the highest level of reuse possible, and quickly respond to business needs for new data and analytics. Databricks, Cloudera, Hortonworks, MapR, IBM, Teradata, and SpliceMachine are among the Diyotta Partner network. For information about Diyotta, please visit the website at http://www.diyotta.com.