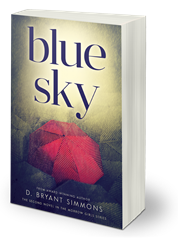 Proof that small, independent publishers are taking their rightful place as the new driving force...
Chicago, IL (PRWEB) April 05, 2016
Each year, Foreword Reviews shines a light on a select group of indie publishers, university presses, and self-published authors whose work stands out from the crowd. In the next three months, a panel of more than 100 volunteer librarians and booksellers will determine the winners in 63 categories based on their experience with readers and patrons.
"The 2015 INDIEFAB finalist selection process is as inspiring as it is rigorous," said Victoria Sutherland, publisher of Foreword Reviews. "The strength of this list of finalists is further proof that small, independent publishers are taking their rightful place as the new driving force of the entire publishing industry."
Foreword Reviews will announce the winners during a program at the American Library Association Annual Conference in Orlando, Florida in June. This year Foreword Reviews has recognized Blue Sky in both the multicultural and general fiction categories. If Blue Sky wins in June, this will be the third and fourth awards D. Bryant Simmons has won for this series.
Blue Sky revolves around an African American family that has been destroyed by violence and then reassembled with love. With this nostalgic nod to serious fiction, D. Bryant Simmons weaves an intense tale of devotion and separation.
When the four Morrow sisters are forced into foster care all they want is to be reunited with each other and their mother. But as the book opens readers find out that the family's reunion was only half the battle. Readers will fall in love with these sisters who burst onto the scene with passion, hope, and heartache. And as the eldest three sisters jump into adulthood, their soft-spoken mother tries everything she can think of to rein them in before they go too far. But Morrow blood runs thick and the tighter she pulls the reins, the more her girls rebel. Until she loses her grip completely and secrecy, addiction, and wounds from the past send the Morrow girls hurling down treacherous paths.
In the same vein as Simmons's award-winning debut, How to Knock a Bravebird from Her Perch, Blue Sky paints a textured view of survivors of domestic abuse. So vivid and well-rounded are her portrayals, readers will swear the women of the Morrow family are made of flesh and bone.
Visit the official website of The Morrow Girls Series for reviews, book trailers, and samples from all the books.
About Bravebird Publishing:
Bravebird Publishing Company is a boutique book publisher that represents only feminist fiction—where the main character is a powerful, magnetic force that calls into question gender roles and stereotypes. Bravebird Publishing is unique in that it promises readers entertainment and empowerment. They are located just outside of Chicago, Illinois, USA.