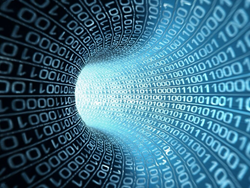 "This is the only A/P automation solution that the accounts payable staff, managers and CFOs can agree on.
Endicott, NY (PRWEB) April 04, 2016
Paper Alternative teams with Digitech Systems to showcase Forms Magic, a new, affordable, artificial intelligence (AI) solution that can cut A/P costs and improve the bottom line through intelligent automation of routine, time consuming Accounts Payable tasks. Forms Magic eliminates duplicate invoices and reduces vendor fraud.
In a joint webinar on April 6,2016 at 1:00 pm EDT, the two companies will offer an overview of the product, followed by an open question and answer session.
"This is the only A/P automation solution that the accounts payable staff, managers and CFOs can agree on. Forms Magic's efficiency, its elevation of routine tasks to automated workflows, and the cost savings it brings gets everyone on the same page fast."
Michael Coppola, CEO of Paper Alternative Solutions.
Document Recognition and Classification
Forms Magic is a solution that provides accurate document recognition and classification along with data extraction. Forms Magic uses a type of artificial intelligence in which software algorithms learn from large data sets without relying on the more traditional conventions of rules-based development. This allows the computer to explore an exponential number of options before selecting the right answer.
More Accurate
The industry average for classification is about 70%. That means three out of every ten invoices have to be manually entered. Forms Magic relies on many more data points than other forms processing options when making classification decisions, thereby providing dramatically more accurate results. Beta customers of the technology have averaged classification accuracy above 90%, resulting in less time spent manually reviewing and resorting documents.
"Benchmark studies show that the cost of processing a single invoice can range from $24.00 to $1.70, with the mean cost of $7.50. Studies also show that a 5% reduction in the cost of invoice processing translates to a bottom line effect similar to a 30% increase in sales revenue. Any organization that wants to improve their bottom line and get fast ROI should attend our Forms Magic Showcase Webinar."
Molly McGowan
President of Paper Alternative Solutions
Expert in business process analysis, design and implementation
No Manual Classification Required
Rather than a lengthy, expensive and dated process of manual configuration and setup that requires software developers to create and test templates so that the forms processing application can identify each document —or sorting documents by hand and typing identifying index terms manually—Forms Magic learns by ingesting documents and develops its own patterns for classification making it faster and easier to setup than outdated forms processing technologies. Learn more at our April 6 Webinar.
About Paper Alternative
Founded in 2011 by Molly J. McGowan, Paper Alternative boasts 50+ years of collective experience in business process analysis, design and implementation. From basic document management to sophisticated, compliant work flows, our goal is to provide every client with cost-effective alternatives to paper-based processes. Our consultative approach to business processes takes into account the unique requirements of each organization. Our goal is not to change the way you do business, but to provide processes, tools and solutions that empower your business to perform better. Contact us today to learn how we can help your business.