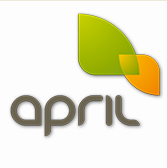 With a legitimate lost baggage claim, shopping enthusiasts can take it to the max and shop guilt-free knowing they'll be reimbursed up to the applicable coverage amount.
Miami, FL (PRWEB) April 01, 2016
The urge to travel is born from a desire to experience different cultures and landscapes and, every now and then, one's luggage gets to experience a completely different destination than the traveler it was supposed to accompany. In those cases, if a policy was purchased from APRIL Travel Protection (http://www.AprilTravelProtection.com), travelers will benefit from a delayed baggage spending allowance of up to $200 each day the personal effects are delayed or up to $2,500 in the scenario where the luggage takes a "permanent" vacation.
In either case, a shopping spree will be necessary, so APRIL has ranked the Top 6 destinations to visit without your luggage just in case (and because, let's face it… a shopping excursion is on the agenda anyway):
# 6 Buenos Aires
While Paris and Milan tend to receive the most attention from those who travel to shop, Argentina and its cosmopolitan capital, Buenos Aires, is a shopper's paradise in every sense. Palermo is among the most fashionable neighborhoods in the world where shopping excursions overlap with sightseeing as visitors peruse trendy shops throughout cobblestone streets lined with carefully restored period homes, some of which have been converted into retail outlets. Visitors can find expertly crafted, yet inexpensive leather goods in Villa Crespo, while some of the most enticing bargains can be found in the downtown El Centro area. And best of all, the devaluation of the Argentinean peso means U.S. travelers generally spend less than they would in other destinations. Argentina is also the home of the Tango, so guests will have plenty of opportunities to try out their new evening wear.
# 5 Mumbai
India is one of the world's largest textile producers and there are few places in the world where one can find a better value for the U.S. dollar. Some of the most inexpensive shopping can be found in the countless bazaars of Delhi, but Mumbai is the superior choice for those seeking Bollywood fashion trends. Chic elegance and vibrant colors combine to create a unique appeal with everything from European-inspired designer items to culturally authentic tunics and an assortment of stylish garments featuring exotic chikan embroidery. And if your friends back home are jealous of your new wardrobe, just wait until they hear how much you paid for it.
#4 Hong Kong
China is notorious for bargain shopping. Designer knock-offs are readily available and the U.S. dollar goes far, especially in Hong Kong. For starters, Hong Kong International Airport features two shopping centers—SkyMart and SkyPlaza—offering a combined 300 retail options with 24-hour shopping and dining for passengers who arrive late at night. But the best bargains can be found at the shops and bazaars in the city itself where prices are often negotiable – even at high-end shops – and visitors with formidable haggling skills can often obtain items for as little as 20% of the original asking price. Bargain hunters would be wise to follow a few precautions, however: carry bills of a variety of denominations (street vendors may use counterfeit currency to break large bills) and always try on clothing before purchasing. Asian sizes typically run 2-3 sizes smaller than American garments. LeBron James-sized individuals may have difficulty replacing those size 15 shoes.
# 3 New York City
Travelers bound for the Big Apple tend to pack light with plans to cram many fashion-forward articles into their suitcase. With a legitimate lost baggage claim, shopping enthusiasts can take it to the max and shop guilt-free knowing they'll be reimbursed up to the applicable coverage amount. Beyond the obligatory stop at Saks Fifth Avenue, visitors in need of a new travel wardrobe might want to venture outside of the Midtown area. From lower Manhattan's SoHo district to Brooklyn's trendy Park Slope, explorers can find a lot of indie designer clothing you'll never see in a typical strip mall, and the same knock-offs they would find in Hong Kong can be purchased on Canal Street. The Chelsea Flea Market on West 25th Street is also worth checking out. Just bear the cost of NYC taxis in mind and plot a strategic course.
#2 London
London's Bond Street rivals New York City's 5th Avenue when it comes to high-end designer shopping. And then there's Her Majesty's official grocer, Fortnum & Mason, where one can find that $2,000 Ghurka Kilburn Rolling Suitcase they've always wanted. But not everything in London is tough on the wallet. The ladies can find quality garments at reasonable prices at Zara despite its Bond Street location, and shopping in London's West End will bring one to British inspired shops such as Jack Wills on Kingly Street. And then there's Hearthrow itself, winner of the 2016 award for World's Best Airport Shopping in the Skytrax World Airport Awards. Since most of us are still in the airport when discovering our luggage is missing, why not take advantage of 420,000 square feet of retail space with more than 400 retail outlets? The air terminal is essentially a high-class strip mall featuring design brands such as Alexander McQueen, Boots, Bottega Veneta, Chanel, Kurt Geiger, Reiss, Smythson and Zara Burberry, Dior, Gucci, Versace and Cartier.
#1 Austin
Austin is a unique phenomenon where one can find a variety of styles from classic Texan to unapologetic hipster. It's a bastion of liberalism in the middle of red country where you can shop your personality even if your tastes don't confirm to typical "cowboy" standards. The city's celebrated slogan, Keep Austin Weird, covers a wide range of Austin culture from architecture to performing arts, and it most certainly holds true when it comes to its fashion scene. The city is and its non-conformist populace is known for supporting independent stores carrying everything from retro vintage wear to limited-batch designer clothing. Be sure to check out the city's famous 2nd Street shopping district as well as Guadalupe Street and South Congress (known colloquially as SoCo), home to many eclectic retailers. It will become immediately apparent why notable celebrities such as Robert Plant and Elijah Wood fell in love with the city, and visitors will definitely want to bring some of that quirkiness home.
Policyholders who purchase a single trip Economy plan or Universal multi-trip plan from APRIL are eligible to receive $100 per day (up to $300 maximum) for delayed baggage or $1,000 in cases where luggage is irretrievably lost. Coverages increase to $200 per day (up to $500 maximum) and $2,500, respectively, with APRIL's single trip VIP or Elite multi-trip policies. And while delayed and lost baggage claims are subject to reimbursement, all policies sold by APRIL and its partners feature "instant adjudication" at the core of the company's signature 'Stress Less' Benefits—a ground-breaking feature which allows policyholders to enjoy their vacation without worrying about out-of-pocket expenses in applicable situations.
The first insurance company to provide this progressive benefit to U.S. policyholders, APRIL offers instant adjudication for a wide range of potential inconveniences, including emergency medical coverage up to $250,000 (with no deductible), trip interruption covering up to 150% of your trip's cost, and evacuation benefits up to $500,000. Cancellations are eligible for reimbursement of 100% of their trip costs for situations including injury, sickness, death, job loss or relocation, supplier default, weather, natural disasters, terrorism, military duty, strikes and more.
APRIL's pro-active approach keeps up with travelers' evolving needs with a multi-lingual team and 24/7 toll-free access from most destinations as well as other convenient support channels from Skype to texting, email and live chat. APRIL is the first company to pioneer these support methods for American travelers.
Visit http://www.AprilTravelProtection.com to learn more.
-----About APRIL Travel Protection-----
APRIL Travel Protection is owned by APRIL, an international group with 45 operational companies in more than 40 different countries and more than $1.1 billion in annual sales. With its guiding principles to build trust, push boundaries, innovate and keep it simple, APRIL Global Assistance Network benefits from an extensive organizational structure servicing more than six million policyholders worldwide.
APRIL's 'Stress Less Benefits' provide instant adjudication – a groundbreaking innovation which pays to resolve covered issues on-the-spot while the vacationer is still traveling – avoiding the need for policyholders to go out-of-pocket to cover most unanticipated expenses.
The company's U.S. division is supported by American Modern Insurance Group (an AM Best A+ rated carrier) as its preferred underwriter and is headquartered at 11900 Biscayne Blvd. Suite 600, Miami, FL, 33181.
###