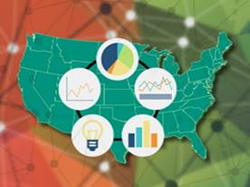 "Today, right now, we can provide Hospitals with tools to do what they have never been able to do in the past and are Essential to their Survival in this New Era of Healthcare."
(PRWEB) April 11, 2016
HealthViZion, the leader in Hospital performance and outcome based revenue solutions for the new era in healthcare announces dramatic and unprecedented move by their CEO, Dan Hilbert.
When asked why he would even consider such a risky endeavor to his health, Hilbert responded, "With the transformational solutions HealthViZion has for hospitals in this new era of revenue based on performance and outcomes, I couldn't look myself in the mirror if I didn't do everything humanly possible to gain awareness to launch HealthViZion's new products as quickly as possible. Our technology team built legitimate new generation high ROI products, based on a new science they discovered, which empowers hospital leaders to succeed among the fast changing revenue rules, new reporting requirements, industry chaos and extremely heightened financial risks." Hilbert actually began the Food Fast on March 29th.
"Today, right now, we can provide Hospitals with tools to do what they have never been able to do in the past and are Essential to their Survival in this New Era of Healthcare."
"We can provide Hospitals with tools to do what they have never been able to do in the past and are essential to their survival in this New Era of Healthcare. Increase bottom-line profits by 10% to 40% in the 1st year with little change management beginning in 30-90 days? Check! Increase productivity by .7% to 3.2% without increasing labor costs? Check! Increase Net Revenue Recovery by 3% to 25% without any new expensive software or process changes? Check! Define the optimal workforce characteristics, distributions and experience levels needed to succeed and lead in the new era of Value Based Purchasing and Bundled Savings? Check! I know this sounds pie-in-the-sky, but it's real and our guarantee backs it 100%.
These are tools for hospital leaders: CEOs, CFOs, COOs, CNOs and M&A. Imagine acquiring a new healthcare system and increasing profits in the 1st year by 15% with little change management or major costs? We made sure that amongst the chaos and uncertainty today of hospital leadership, our solutions are all sound, fundamental bases upon which they can grow in this new era while adding certainty and profitability without more leadership headaches."
"The Actual Providers of Healthcare are being placed At-Risk while the Pharmaceutical and Health Insurance Companies are Essentially Printing money!"
Hilbert further added, "While the pharmaceutical and health insurance companies are essentially printing money, the providers of healthcare, the hospitals, physicians and medical specialists are getting squeezed so tight that Standard and Poors downgraded 25% of acute care hospitals to "At-Risk" in June 2015. Many of the Non-Profit hospitals, which account for two-thirds of our hospitals, and traditionally ran at profit margins of 1.5% - 2.0%, are losing money with the new rules. Personally, I couldn't agree more with the new legislated goals of performance and outcome based healthcare; but, the hospitals have not had time to adjust to the speed of revenue rules changes or to discover more effective solutions in able to survive and thrive in this new era. The attention of hospitals and physicians is being drawn away from their mission and the reason they are in healthcare – provide the best medical care to patients."
Is Gandhi Your Hero?
Hilbert was asked if Gandhi was his Hero to which he smiled and said, "I have untold respect for leaders like Gandhi and Nelson Mandela, but at this point I am the only one who can lead HealthViZion and the 'martyr thing' is really not for me at this time. However, doing everything I can do to help protect the economic future of our children by reducing the cost of healthcare while increasing the Providers' ability to deliver the highest medical care profitably today is a cause I can go without eating food for a while. And I sure have enough energy reserves around my stomach to do well for a bit," – this time with a big smile across his face. "I am doing a controlled extreme low-calorie liquid fast under daily guidance of my trainer and review by my Doctor. I think I'll play it out to the point I have to be admitted to a hospital, but no further than that. Let's hope it doesn't come to that either. So far, this has been much more mental about willpower than physiological."
"I believe that hospitals and investors will reach out. As with some new sciences, this is win-win for everybody involved. For the hospitals this is somewhat analogous to the breakthroughs in medicine enabled by the advent of MRIs, Pet and Cat Scans which showed what was previously hidden, could not be measured and thus could not be managed, optimized or aligned for optimal health. Advanced imaging largely eliminated the need for expensive and risky exploratory surgery while vastly improving the quality and advancement of breakthrough treatments. Everybody wins including the MRI manufacturers and in this case, our hospitals and investors."