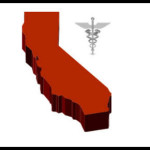 Addiction treatment program operators are often surprised to learn of the regulatory restrictions on their ability to contract with physicians that are mental health professionals, as well as the limitations on their ability to integrate clinical care
Los Angeles, CA (PRWEB) April 01, 2016
Nelson Hardiman, LLP, a law firm with extensive experience representing residential centers and group homes for recovery communities, recently addressed the growing concern that in recent years, a series of patient deaths called attention to the safety risks in alcohol and drug treatment care.
In 2012, the problem received significant attention when the California Senate Office of Oversight and Outcomes published a report, entitled "Rogue Rehabs," that drew a link between several patient deaths that were preventable and had occurred in the residential treatment context with widespread disregard for the corporate practice of medicine rules.
Harry Nelson, JD, is an attorney who frequently advises both addiction treatment programs and physician organizations, and can attest to the disconnect. Harry commented that, "Addiction treatment program operators are often surprised to learn of the regulatory restrictions concerning their ability to contract with physicians that are mental health professionals, as well as the limitations on their ability to integrate clinical care into their treatment programs." In his experience, physicians, psychologists, clinical social workers, and others are also equally baffled when advised that their working relationships with addiction treatment programs are inconsistent with California law.
This past fall, Assemblyman Mark Stone introduced a bill, AB 848, taking these issues on and cleaning up the legal confusion. AB 848 became California law in October 2015, and while it may not be fully implemented by the California Department of Healthcare Services until 2018, it highlights a legally and medically safer route ahead for addiction treatment programs and health professionals.
The essential change in law authorizes addiction treatment programs to have physicians provide "incidental medical services" to patients, as defined in new Health and Safety Code Section 11834.026. While corporate practice of medicine limitations will still apply to general primary care, the range of "incidental" services where treatment programs can contract with physicians includes a wide range of medical issues associated with both detoxification from alcohol or drugs and provision of alcoholism or drug abuse recovery or treatment services. These include intake assessments, taking medical histories, monitoring health status and the potential need to transition to other care settings (i.e. urgent or emergent care), testing for detox, and oversight of patient self-administered medication. The law allows the Department of Healthcare Services until 2018 to issue regulations for a forthcoming requirement (embodied in Health and Safety Code Section 11834.025) that health professionals (i.e. physician or non-physician practitioners, such as physician assistants or nurse practitioners) certify residents as a condition of providing incidental medical services.
Per Mr. Nelson, "This significant modification in physician oversight and involvement in key medical issues inherent in addiction treatment has the potential to dramatically improve safety and the quality of care. Ironically, it may represent a reprieve for many treatment programs that have been 'blissfully' ignorant of the legal prohibitions in place." The immediate question for legally compliant treatment programs is whether to wait for the Department's regulations or, alternatively, to expand the role of physician involvement now without waiting.
For more information regarding the proposed bill and related issues involving the addiction treatment recovery communities, see "California Assembly Bill 848: Fixing the Disconnect in California Regulation of Health Professionals and Addiction Treatment".
Join Nelson Hardiman, LLP and the American Addiction Treatment Association (AATA) on April 13, 2016 to learn more about the types of financial arrangements that are allowed between alcohol and drug treatment programs and marketers. We will also be discussing the legal ramifications of helping/assisting patients to get insurance in advance of drug treatment. For more information or to register, click HERE.