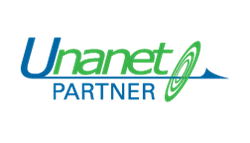 Now that Unanet offers Financials, we are pleased to have this option for our clients looking for best-in-breed, cloud-based software
Dulles, Virginia (PRWEB) April 01, 2016
As an SPP, WJ Technologies will sell, implement, and support clients using Unanet's integrated software for projects, people and financials. WiJiT is fully trained and certified to support their Unanet clients in government contracting, leveraging the DCAA and FAR compliance capabilities Unanet provides out of the box. Additionally, WiJiT will leverage Unanet's project, resource and financial management software to build their client base in professional services and other project-driven industries.
"We recognize the tremendous value the software brings to government contractors with real-time visibility into project and contract performance. Now that Unanet offers Financials, we are pleased to have this option for our clients looking for best-in-breed, cloud-based software," said Karen Louis, Managing Member at WiJiT.
"We are delighted to grow our relationship with the team at WiJiT. We have a unique opportunity ahead to help WiJiT grow their Unanet practice and serve their client base with our scalable, dependable, time-tested solutions. I am confident that by focusing on our joint goal of long-term, deeply satisfied customers, this partnership will thrive," commented Donna Gandt, Vice President, Partner Success at Unanet.
About WJ Technologies
WJ Technologies, an affiliate of CohnReznick LLP, based in Herndon, Virginia, is a recognized leader of project-based accounting solutions. WJ Technologies supports its clients' success by providing efficient and compliant accounting, information technology and advisory solutions implemented with expertise, integrity and reliability.
About Unanet
Unanet is a leading provider of Cloud and On-Premise software for project-based organizations. Unanet delivers a purpose-built Project ERP solution with skills management, resource planning, budgeting & forecasting, time & expense reporting, billing & revenue recognition, project management analytics and dashboards, and integrated financials with AR, AP, GL and cost pool calculations. Over 1,000 organizations rely on Unanet to maximize staff utilization, reduce administrative costs by 90%, improve invoicing by 10X, and support forward decision-making for improved operations.