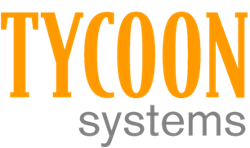 Our primary focus in the coming year will be to maintain our cutting edge technology, prepare leaders to effectively execute strategy in the midst of changing and ambiguous markets and to effectively manage talent
Denver, CO (PRWEB) April 05, 2016
Tycoon Systems, Inc., a provider of customer and ready-to-use business simulations, is proud to announce the company's 10-year anniversary. Since its founding, Tycoon Systems has become a leading business simulation provider, with simulations in use by corporations and major business schools around the world for management training, competitions and leadership development.
"Since 2006, both the company and the business simulation industry have evolved significantly," noted Bryan Rimmer, Tycoon Systems, Inc. CEO. "Initially, we provided online simulations to massive, multi-player online audiences who needed to learn the nuts and bolts of running a business." Early on, the company's clients included business schools around the world who sought an engaging way to teach business acumen to students.
Tycoon Systems' ability to model different industries brought clients who wanted to expose their employees to industry-specific, real-world scenarios to accelerate their experience in roles.
"Industries such as automobile manufacturers, retailers, pharmaceutical companies, and others, sought out simulations that could train new and future company managers about situations they might encounter throughout their careers, as well as teach them how to better understand the principles of sales, marketing, costing, and inventory, specific to their markets," explains Rimmer. "We responded by creating simulations specific to those industries to train managers on anything from assessing the impact of an automotive recall to how to deal with patent expirations and generic forms of former block-buster drugs."
In the past decade, companies have become more complex and global. They are seeking to de-silo different groups and departments within their companies, plan for successions as baby-boomers retire, and respond to organizational transformations after mergers and acquisitions and other rapid-change scenarios.
To help companies respond to these changing challenges, Tycoon Systems collaborates on tailored or customized simulations that address specific functions and roles with a company, as well as help with team building, leadership and change management. "Talent has become a top concern for nearly every client, so we added in a module on talent management," noted Rimmer.
Parallel to the evolution of training needs has been the rapid expansion of technology, such as the use of tablets and smart phones, that make simulations easier to implement and use. Tycoon's simulations have evolved to database systems on cloud servers to provide affordable and effective training solutions.
"Our primary focus in the coming year will be to maintain our cutting edge technology, prepare leaders to effectively execute strategy in the midst of changing and ambiguous markets and to effectively manage talent – diversity & inclusion, succession planning, and developing people," said Kathy Larson, Tycoon Systems, Inc. Managing Director for North America. "Leadership & Development professionals are preparing a workforce that doesn't respond to training interventions the same way learners did 10 or 20 years ago. And, one size doesn't fit all anymore. Solutions have to be flexible and engage the learner in collaborative problem solving."
"The rate of change in technology within the learning industry has been phenomenal, and we're energized to be a part a part of that ecosphere," concluded Rimmer.
About Tycoon Systems, Inc.
Tycoon Systems, Inc. designs and delivers business simulations, using its proprietary, three-layer, cloud-based simulation technology. Our business games and simulations are used by corporations around the globe in advanced management training, competitions, and leadership development programs, as well as in major business schools. Our team comes from diverse backgrounds around the world and each brings unique perspective that helps shape our solutions.