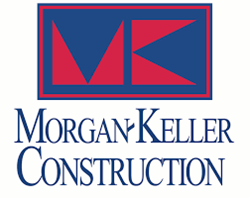 Frederick, Maryland (PRWEB) April 04, 2016
Morgan-Keller Construction, a City of Frederick business, recently began construction for Innovative Incorporated's new Hagerstown office. This project involves a 9,861 SF, two-story renovation including a new facade and entrance. Designed by MSB Architects of Hagerstown, features of the project include an arched metal canopy and glass storefront entry, as well as new HVAC and finishes throughout. The project is scheduled to be completed by July 1st, 2016.
With offices in Hagerstown and Frederick, MD, Innovative, Inc. is a computer, phone and networking integration firm servicing commercial customers in the DC/Baltimore and Western Maryland / WV Panhandle region.
Morgan-Keller Construction is a general contracting and construction management firm with offices in Columbia and Frederick, Maryland. For over sixty years, Morgan-Keller Construction has transitioned from a custom homebuilder to one of the region's most respected commercial builders. For additional information, visit our website at http://www.morgankeller.com.
Headquartered in Hagerstown, Maryland, MSB Architects was established in 2004 with a mission to design buildings that enhance both the built and the natural environment. MSB Architects offers diverse design experience and excellence in commercial, residential, institutional, and educational projects.