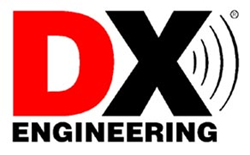 Tallmadge, OH (PRWEB) April 04, 2016
DX Engineering supplied the BS7 Scarborough Reef DXpedition team with antennas that could offer multi-band coverage, yet were compact enough to fit on the small boats that ferried the team's supplies. DX Engineering's HEXX Beam is a 20-10 meter, 5-band antenna that delivers impressive front-to-back and gain performance, yet is easy to handle and only 22 feet wide once assembled.
Scarborough Reef is located in a heavily contested region of the South China Sea, near China, Taiwan and the Philippines. Scarborough Reef's politically volatile nature means Amateur Radio DXpeditions there are extremely rare and fraught with entanglements. Compounding the DXpedition's logistical obstacles is the reef's sparse and rocky terrain. The end result is that Scarborough Reef is one of the rarest-of-rare DXCC entities.
DX Engineering created a BS7 Scarborough Reef DXpedition Combo for operators wishing to duplicate the DXpedition's setup. It includes the HEXX Beam Antenna plus its Butternut HF2V Vertical Antenna. The slim antenna gives the operators an impressive presence on the 80 and 40 meter bands. For even more coverage, DX Engineering included an add-on kit that gave the HF2V 160 meter capabilities.
BS7 Scarborough Reef DXpedition Combo
BUT-HF2V Butternut 2-Band 80/40 Meter Vertical Antenna
BUT-TBR-160S Butternut 160 Meter Top Band Resonator Kit for the HF2V
DXE-HEXX-1HBP DX Engineering Hexxagonal Beam Hexx Hub
DXE-HEXX-1SCP-2 DX Engineering Hexxagonal Beam Spreader and Center Post Kit
DXE-HEXX-5FFP DX Engineering Hexxagonal Beam 5-Band Balanced Feeder System
DXE-HEXX-5WRP-2 DX Engineering Hexxagonal Beam 5-Band Wire Element and Wire Guide Kit
DXE-HEXXBEAM-INS DX Engineering Instruction Manual
DXE-8XDX100 DX Engineering DX Series 50 Ohm Coaxial Cable Assembly
DX Engineering
DXEngineering.com
1-800-777-0703