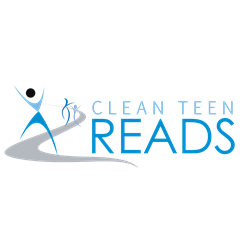 Norma Jean thought about the dozens of her good books for teens that she could re-release. She set to work.
Tulsa, OK (PRWEB) April 05, 2016
The stigma of being self-published is disappearing as hundreds of thousands of authors and writers are joining the trend of becoming indie authors. And it is indeed a trend. It's been stated that indie authored books are now estimated to compose up to 20% of the entire book market. That percentage grows each day.
This fact can be either exciting or scary, depending on how one views it. Career Author, Norma Jean Lutz, sees it as very exciting.
"It's a great feeling to be in charge of my own work," Norma Jean says. "When published with a traditional publisher, I remember shedding tears when I first saw one of my book covers over which I had no say in the design. I hated that cover."
These days, as she re-releases her collection of good books for teens, she has full control over copy, design, and cover.
Having been in the writing and publishing business for over 30 years, with more than 50 published books to her credit, Norma Jean tells the tipping point that drove her to become an indie author.
She had tried for two years to procure an agent for a new teen novel she had completed. In all that time, she never got one read. (Not even a read.) It didn't seem to matter that she was an experienced, published author with a following of writing good books for teens, all doors appeared to be closed. It was a discouraging time.
"Then, I read online about a well-known published author who had set about to get all the rights of his past titles reverted to him. He then redesigned the covers, and re-released them under his own auspices."
It was the aha moment. Norma Jean thought about the dozens of her good books for teens that she could re-release. She set to work.
After spending a year getting all rights reverted, she has launched the Norma Jean Lutz Classic Collection, a collection of six sweet teen romances.
Because Norma Jean has been on both sides of the business – working with traditional publishers and also now as an indie author, she's fully aware of the pros and cons. "For me, personally, the pros far outweigh the cons. I know I have to do my own marketing, but I don't mind a bit. Most major publishers these days expect their authors to carry part of the load of marketing, so it's not all that much different." She was more than willing to come over and join that 20% of the book market known as indie authors.
As the key part of her marketing strategy, she chose give away the first title in the collection as a freebie. "Once I offered Flower in the Hills for free on Kindle, things began to take off."
It's a new day for authors like Norma Jean Lutz who know what it's like to experience the thrill of having a title published, only to have it out of print and off the shelves in less than a year. That never happens now.
"Because I'm in control, the term short shelf life no longer applies to me. That makes me very happy."
Clean Teen Reads exists under the auspices of the parent company and publisher, NUWS Link, Inc. The publishing company offers choice books for teens authored by Oklahoma career author, Norma Jean Lutz. Norma Jean's career spans over 30 years of bringing out good books for teens and children. Her published titles number more than 50. In addition to being a published author, Norma Jean is also a freelance writer, ghostwriter, editor, novel critique consultant, and writing instructor. She was founder and coordinator of the Professionalism in Writing School, held annually for 14 years in Tulsa, OK. Email Norma Jean: NormaJean(at)BeANovelist(dot)com or visit her here: http://www.cleanteenreads.net/prfith/