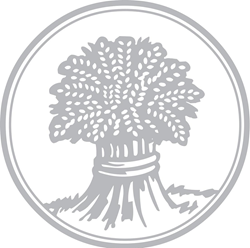 My team has a relentless dedication to our clientele that I admire greatly.
Draper, UT (PRWEB) April 04, 2016
Spectra Management, one of Utah's premier providers of financial services and employee benefits, has been recognized both locally and nationally in various categories for 2015, including company growth, production, and overall quality of business.
Most recently, Spectra Management was designated by SelectHealth as a Diamond Producer. From among the State's 2200 licensed insurance agents only five winners were chosen for 2015 in the category of Small Employer Overall Production. This is the second time Spectra Management has been honored with this distinction. Spectra was selected based on their total size of business and net new members sold for Small Employer.
"My team and I are once again thrilled to receive this honor from Utah's top-ranked and largest insurance plan," said R. Brent Bennett, CEO and Principal Advisor at Spectra Management. "All of us here at Spectra put our heart and soul into providing clients with a remarkable customer service experience, and we feel privileged to be counted among such superior industry talent."
Spectra Management was also listed in Inc. Magazine's 34th annual Inc. 5000, an annual ranking of America's fastest growing private companies. This is the second year in a row that Spectra has made the list, and the company ranked higher this year than in 2014. The Inc. 5000 specializes in recognizing the role of independent entrepreneurs in powering America's economy and driving industry.
The 2015 Inc. 5000 features the most competitive group of businesses in the list's history. The average company on the list achieved a stunning three-year growth of 490%. The Inc. 5000's aggregate revenue is $205 billion, generating 647,000 jobs over the past three years.
Finally, Spectra Management was recognized in Utah Business Magazine's Book of Lists ranking as one of Utah's top ten providers of employee group benefits for 2015, a designation achieved for the sixth year in a row.
"My team has a relentless dedication to our clientele that I admire greatly," Bennett said. "I have no doubt that Spectra's continued industry recognition stems from their hard work and effort."
About Spectra Management: Founded in 1986, Spectra Management has a proven track record of providing companies with innovative employee benefits solutions that are customized for the individual needs of the client. They believe that employee benefits are intrinsically linked to company culture, and that a strong company culture drives productivity and growth. To get started, visit http://www.spectrabenefits.com or call 1-800-269-2878.