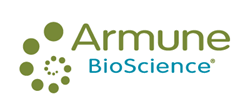 Securing a contract with MultiPlan is another example of the potential game-changing clinical and economic value that APIFINY offers.
KALAMAZOO, MI (PRWEB) April 05, 2016
Armune BioScience, an emerging leader in cancer diagnostics, has recently completed a national Ancillary Service Agreement with MultiPlan, Inc.
Under the new Agreement, APIFINY® will participate in the PHCS Network, MultiPlan's national primary network, the MultiPlan Network, MultiPlan's national complementary network, and ValuePoint by MultiPlan®, a national discount card network used by individuals responsible for paying their own healthcare bills. MultiPlan is the nation's oldest and largest supplier of independent, network based cost management solutions, with an estimated 68 million consumers accessing its networks.
Launched in the United States in April of 2015, APIFINY is the only cancer specific, non-PSA blood test available to aid clinicians in the risk assessment for the presence of prostate cancer. APIFINY order volume exceeded 5,000 tests in its first year on the market. Primary care physicians and urologists have utilized APIFINY to help move beyond PSA based testing to assess prostate cancer risk.
"We look forward to working with MultiPlan and making APIFINY available to their clients' healthcare members. Securing a contract with MultiPlan is another example of the potential game-changing clinical and economic value that APIFINY offers," said David A. Esposito, President and CEO of Armune BioScience. "Given the current concerns of PSA testing throughout the world, APIFINY is well positioned to offer clinicians additional information in the assessment of prostate cancer risk. In addition, we are confident that APIFINY will help to address our healthcare system's demand for improved outcomes at lower costs."
APIFINY was developed based on innovative research into the immune system's response to cancer conducted at the University of Michigan. Armune is currently expanding testing throughout the United States and preparing to launch APIFINY in several markets worldwide. Armune recently retained Mavericks Capital as the company's advisor and investment bank.
About MultiPlan ( http://www.multiplan.com)
MultiPlan, Inc. is the industry's most comprehensive provider of healthcare cost management solutions. The company provides a single gateway to a host of network- and analytics-based solutions for managing the financial risks associated with healthcare claims as well as products that fight waste, abuse and fraud before payments are made. Clients include insurers, health plans, third party administrators, self-funded employers, HMOs and other entities that pay medical bills in the commercial healthcare, government, workers compensation and auto medical markets. MultiPlan is owned by an investment group led by Starr Investment Holdings and Partners Group.
About Mavericks Capital ( http://www.maverickscap.com)
Mavericks Capital LLC and its licensed broker dealer, Mavericks Capital Securities LLC, specializes in advising companies on M&A, capital raises and strategic partnerships across the healthcare sector. With a senior team having deep medical perspectives, core scientific knowledge and proprietary analytics, we help construct and facilitate innovative and lucrative solutions for our clients. Our practice areas include therapeutics, devices, diagnostics, services and digital health.
About Armune BioScience ( http://www.armune.com)
Armune BioScience, Inc. is a medical diagnostics company that develops and commercializes unique proprietary technology exclusively licensed from the University of Michigan for diagnostic and prognostic tests for prostate, lung and breast cancers. Armune was incorporated as a Delaware Corporation in 2008 with corporate headquarters in Kalamazoo, MI and a research and commercial laboratory in Ann Arbor, MI.