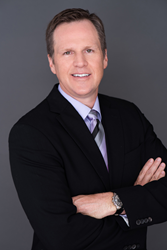 In light of these consequences, I would advise avoiding recreational drug use of any kind. A short-term high simply isn't worth the risk of illness, injury or in the opinion of some, even death.
NEW PORT RICHEY, Fla. (PRWEB) April 04, 2016
Several studies have revealed the rising dangers of "marijuana tourism" since Colorado legalized recreational cannabis use, including increases in pot-related emergency room (ER) visits, hospitalizations and traffic deaths (1, 2). Novus Medical Detox Center, a leading Florida-based drug treatment facility, urges prospective "weed tourists" to beware of the risks and advocates for expanded awareness and education campaigns.
A report published in 2015 found that marijuana-related ER visits in Colorado more than doubled from 2011 to 2014—increasing 122.7%, from 8,197 to 18,255—while marijuana-related hospitalizations grew 81.4%, from 6,305 to 11,439, over the same period (1). A subsequent study compared the rates of drug-related ER visits for both in-state and out-of-state residents at Colorado hospitals. Though both groups showed a steady increase from 2011 to 2014—65.6% for in-state residents and 117.3% for non-residents—the rates for out-of-state visitors were significantly higher in 2014: 163 per 10,000 ER visits versus 101 for Colorado residents (2).
Despite the total number of Colorado traffic deaths falling from 535 in 2006 to 488 in 2014, the number of fatalities with operators testing positive for marijuana jumped 154%, from 37 to 94, during the same period (1). In 2014, 1 in 5 Colorado traffic deaths was linked to marijuana (1).
Some experts have attributed these clinical consequences to the heightened potency of Colorado's commercially grown cannabis (3). Two or three decades ago, the tetrahydrocannabinol (THC) levels of marijuana were "well below" 10%; but recent lab tests found that Colorado's retail cannabis had average THC levels of 18.7%, with many samples "in the high 20s" and some at 30% or above (4). The lab also found ample evidence of contaminants; some marijuana buds were infested with up to a million fungal spores, and some contained solvents such as butane (4).
"The legalization of medical and recreational marijuana has led people to think of it as an innocuous and even beneficial drug; however, this perception has caused many to overlook the associated risks," explained Kent Runyon, Vice President of Community Relations and Chief Strategy and Compliance Officer for Novus Medical Detox Center. "A growing number of visitors are traveling to Colorado to legally purchase and partake in weed, but statistics show that a number of them are ending up in emergency rooms."
According to Runyon, the first step in reversing this trend is to raise awareness and undertake educational efforts. The Colorado Department of Public Health implemented a "Good to Know" program to inform residents of the risks and side effects of marijuana use (5), which may help explain the lower rates of ER visits for in-state versus out-of-state residents. Runyon advocates for similar programs to be expanded nationwide, particularly in states bordering Colorado and other states with legalized recreational cannabis use (Alaska, Oregon and Washington).
Runyon also asserts that there is no such thing as a "harmless" drug, explaining that even doctor-prescribed medicines can cause harm if taken in combination with other medications, beyond the daily dose prescribed, and/or taken for longer than recommended. He cites America's current opioid painkiller epidemic and rising overdose deaths as a case in point, and notes that marijuana use has been a factor in many individuals being sent to the ER with cyclic vomiting, acute intoxication, anxiety, psychosis and motor-vehicle collision injuries (5).
"In light of these consequences, I would advise avoiding recreational drug use of any kind. A short-term high simply isn't worth the risk of illness, injury or in the opinion of some, even death. But I appreciate that there are differing viewpoints on the risks associated with marijuana. Therefore, I urge anyone who is entertaining using marijuana while traveling to a state where it is now legal to do their own research beforehand. Don't disrupt a vacation with an unnecessary trip to an emergency room as many others have done," concluded Runyon.
Novus has treated many patients who transitioned from marijuana to other illicit drugs and helped them successfully overcome dependency and addiction. The Florida detox facility offers medically supervised and individually customized addiction and detox programs in a residential, in-patient setting. For more information on Novus Medical Detox Center and its alcohol and drug detox programs, visit http://www.novusdetox.com.
About Novus Medical Detox Center:
Novus Medical Detox Center is a Joint Commission Accredited inpatient medical detox facility. Novus offers safe, effective alcohol and drug treatment programs in a home-like residential setting. Located on 3.25 tree-lined acres in New Port Richey, Florida, Novus is licensed by the Florida Department of Children and Families and is known for minimizing the discomfort of withdrawal from prescription medication, drugs or alcohol by creating a customized detox program for each patient. By incorporating medication, natural supplements and fluid replenishment, Novus tailors the detox process for each patient, putting the dignity and humanity back into drug detoxification. Patients have 24/7 medical supervision, including round-the-clock nursing care and access to a withdrawal specialist, and enjoy comfortable private or shared rooms with a telephone, cable television and high-speed Internet access. Novus' expansion is tied to their contribution to their industry and their local community, ranking in the Tampa Bay Business Journal's 2014 Fast 50 Awards list of the fastest-growing companies in Tampa Bay, and the 2015 Inc. 500/5000 list of fastest-growing companies in America for the past three years. For more information, visit http://www.novusdetox.com.
1. Wong, Kevin and Chelsey Clarke. The Legalization of Marijuana in Colorado: The Impact, Volume 3; September 2015. rmhidta.org/html/2015%20FINAL%20LEGALIZATION%20OF%20MARIJUANA%20IN%20COLORADO%20THE%20IMPACT.pdf
2. Kim, Howard S.; et al. "Marijuana Tourism and Emergency Department Visits in Colorado"; The New England Journal of Medicine; February 25, 2016. nejm.org/doi/full/10.1056/NEJMc1515009
3. Walton, Alice G. "New Study Shows How Marijuana's Potency Has Changed Over Time"; Forbes; March 23, 2015. forbes.com/sites/alicegwalton/2015/03/23/pot-evolution-how-the-makeup-of-marijuana-has-changed-over-time/#3535e6c5579b
4. Briggs, Bill. "Colorado Marijuana Study Finds Legal Weed Contains Potent THC Levels"; NBC News; March 23, 2015. nbcnews.com/storyline/legal-pot/legal-weed-surprisingly-strong-dirty-tests-find-n327811
5. Manella, Morgan. "Colorado Visitors Are Using Pot and Ending Up in the ER"; CNN; February 25, 2016. cnn.com/2016/02/24/health/colorado-pot-er-visits/