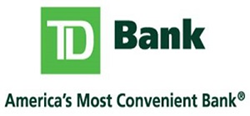 We're thrilled that TD Bank has stepped up to share a common commitment with us in the education of finance professionals, and that they're able to join us in celebrating their achievements
Orlando, FL (PRWEB) April 13, 2016
The Institute of Finance & Management (IOFM) is pleased to announce a special event honoring finance professionals who have earned their IOFM Accounts Payable, Accounts Receivable, or Controller's certification.
The IOFM Certification Celebration will be sponsored by TD Bank, America's Most Convenient Bank®, and will be held May 24 from 7 to 9 p.m. at Disney's Contemporary Resort. The invitation-only festivities will cap off Day 1 of the Institute's two signature events: the Accounts Payable & Procure-to-Pay Conference & Expo and the Accounts Receivable & Order-to-Cash Conference. Admission will be complimentary to attendees of either conference who have already earned their certification or will be doing so on site that week.
On an outdoor covered terrace overlooking Disney's Magic Kingdom, guests will enjoy a beer and wine toast, ice cream, and appearances by Disney characters. Newly-certified financial operations professionals from across North America will have a chance to connect with one another and raise a glass to each other's achievements.
Certification classes will be held before and after the main conference program, with Accounts Payable certification classes May 23 and 27 and Accounts Receivable certification class May 24. All classes will run from 8 a.m. to 4 p.m. with the final 90 minutes set aside for a certification exam. Results are typically released within 24 hours, so many candidates who take the exam Monday will be celebrating a brand-new achievement Tuesday evening.
"We're thrilled that TD Bank has stepped up to share a common commitment with us in the education of finance professionals, and that they're able to join us in celebrating their achievements," said Brian Cuthbert, Executive Director of IOFM.
Nearly 20,000 financial operations professionals worldwide are already certified through IOFM. Surveys have shown that certification-holders not only benefit from a stronger resume and sharper skills; they also earn higher salaries and more respect in the workplace.
Candidates can register for the live Accounts Payable certification at http://www.iofm.com/conference-spring/register/ or for the live Accounts Receivable certification at http://www.iofm.com/ar-conference/register/ .
About IOFM
The Institute of Finance and Management (IOFM) is the leading organization providing training, education and certification programs specifically for professionals in Accounts Payable, Procure-to-Pay, Accounts Receivable and Order-to-Cash, as well as key tax and compliance resources for Global and Shared Services professionals, Controllers and their F&A teams.
IOFM has certified nearly 20,000 financial operations professionals worldwide through its four certification programs. These programs include Accredited Payables Specialist or Manager (U.S. and Canadian specific versions available), Accredited Receivables Specialist or Manager and Certified Professional Controller. The globally recognized AP & AR certifications are available in English, Simple Chinese and Spanish.
IOFM's membership networks, the AP & P2P Network (http://www.app2p.com) and AR & O2C Network (http://www.tarn.com), feature industry research and best practices, metrics and benchmarking data, policies, case studies, tools, templates, and critical compliance and corporate governance resources. The Institute also produces on-demand e-learning resources including video trainings and web-based seminars.
IOFM hosts industry-leading conferences designed to facilitate continuing education and peer networking. These events include the Accounts Payable and Procure-to-Pay Conference and Expo (Spring and Fall), and the Accounts Receivable & Order-to-Cash Conference.
With a universe of over 100,000 financial operations professionals, growing certification and membership programs, and a keen understanding of the issues and content needs critical to the profession, IOFM is the trusted source of information in the rapidly evolving field of financial operations.
About TD Bank, America's Most Convenient Bank®
TD Bank, America's Most Convenient Bank, is one of the 10 largest banks in the U.S., providing more than 8 million customers with a full range of retail, small business and commercial banking products and services at more than 1,200 convenient locations throughout the Northeast, Mid-Atlantic, Metro D.C., the Carolinas and Florida. In addition, TD Bank and its subsidiaries offer customized private banking and wealth management services through TD Wealth®, and vehicle financing and dealer commercial services through TD Auto Finance. TD Bank is headquartered in Cherry Hill, N.J. To learn more, visit http://www.tdbank.com. Find TD Bank on Facebook at http://www.facebook.com/TDBank and on Twitter at http://www.twitter.com/TDBank_US.
TD Bank, America's Most Convenient Bank, is a member of TD Bank Group and a subsidiary of The Toronto-Dominion Bank of Toronto, Canada, a top 10 financial services company in North America. The Toronto-Dominion Bank trades on the New York and Toronto stock exchanges under the ticker symbol "TD". To learn more, visit http://www.td.com.