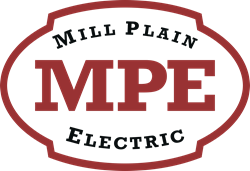 The eSUB platform helps MPE focus on the goal to achieve real-time data sharing and productivity across the enterprise.
San Diego, CA (PRWEB) April 04, 2016
"After 3-months, all new projects are now implemented using the eSUB cloud-based project and document management platform as MPE phases out using its current Excel-based spreadsheet system, reported John Halme, General Manager, Mill Plain Electric.
"At this stage, we are very pleased with eSUB as we look to increase productivity at many levels within our construction firm. Our field team uses mobile devices to create and manage daily reports, submittals, change orders, RFI's, PO's and much more. The office team relies heavily on document management control to ensure all staff, no matter location, are on the same page and using the latest documents, said Mr. Halme."
With projects becoming more complex, more document-centric, and with faster deadlines, MPE can optimize project delivery processes using eSUB's cloud-based platform with mobile access from any device. As MPE moves closer to completing the migration, the contractor's ultimate goal is to achieve real-time-driven productivity across the enterprise using eSUB.
"MPE selected eSUB's cloud-based project management platform to address the increasing volume of project documentation as our projects have become more complex and delivery schedules accelerate," said Mr. Halme. "eSUB helps enhance communication between the field and office and also helps us get paid for the extra work by making it easy to document it thru the daily reports feature."
MPE is experiencing high growth and achieving real-time productivity information shared between office users (10) and the field users (15) on every project is crucial. Another benefit MPE is using to its advantage is eSUB's intuitive product and streamlined training process for onboarding new team members. "I was amazed how easy it was for employees to pick up the system, said Mr. Halme."
"At the end of the day, subcontractors need technology designed for them to get the job done right, on time and within budget so they can get paid," said Wendy Rogers, president and CEO, eSUB Construction Management. "Mill Plain Electric is one of the finest commercial contractors in the nation, and we are honored to work with them to provide the best cloud-based #somethingforthefield solution for construction project management and document control."
# # #
About Mill Plain Electric
Mill Plain Electric is a Full-Service Commercial and Industrial Electrical Contractor, Specializing in Traffic Signals, Roadway Lighting, Heavy Industrial, Health Care, Commercial and Design-Build Projects. In business for over 45 years in the Northwest, Mill Plain Electric has solidified its reputation as a contractor customers can count on! The expertise of our well-trained staff encompasses the entire spectrum of electrical contracting. Everything from Industrial to Design-Build, Commercial to Traffic Signals. No matter the extent of your electrical needs, Mill Plain Electric has you covered.
Mill Plain Electric: 6000 NE 88th Street, Suite B105 | Vancouver, WA 98665 | ph 360-574-7265 | fx 360-574-0956. Contact: John Halme | General Manager | Mobile (360) 607-5907.| http://www.mp-electric.com.
About eSUB Construction Software
Founded and headquartered in San Diego, CA, eSUB is the leader of web-based project management and document control software designed specifically for subcontractors in the construction industry. Built on 30-plus years of expertise, eSUB's easy to use, software-as-a service solution helps self-performing contractors increase standardization, accountability and productivity.
Today, thousands of users trust eSUB's platform to manage project communication and collaboration on construction projects worldwide. For more information or to schedule a free demo visit http://www.eSUB.com or call 1.800.493.3782. For more resources like this visit: http://esub.com/academy/.